FHL 2023 EXCLUSIVE: FIRST FILE DROPS SEPT 12TH

We're exposing the charisma
tactics
and presentation
pitfalls
of the FHL 2023 speakers. All you have to do is sign up to steal it all for yourself.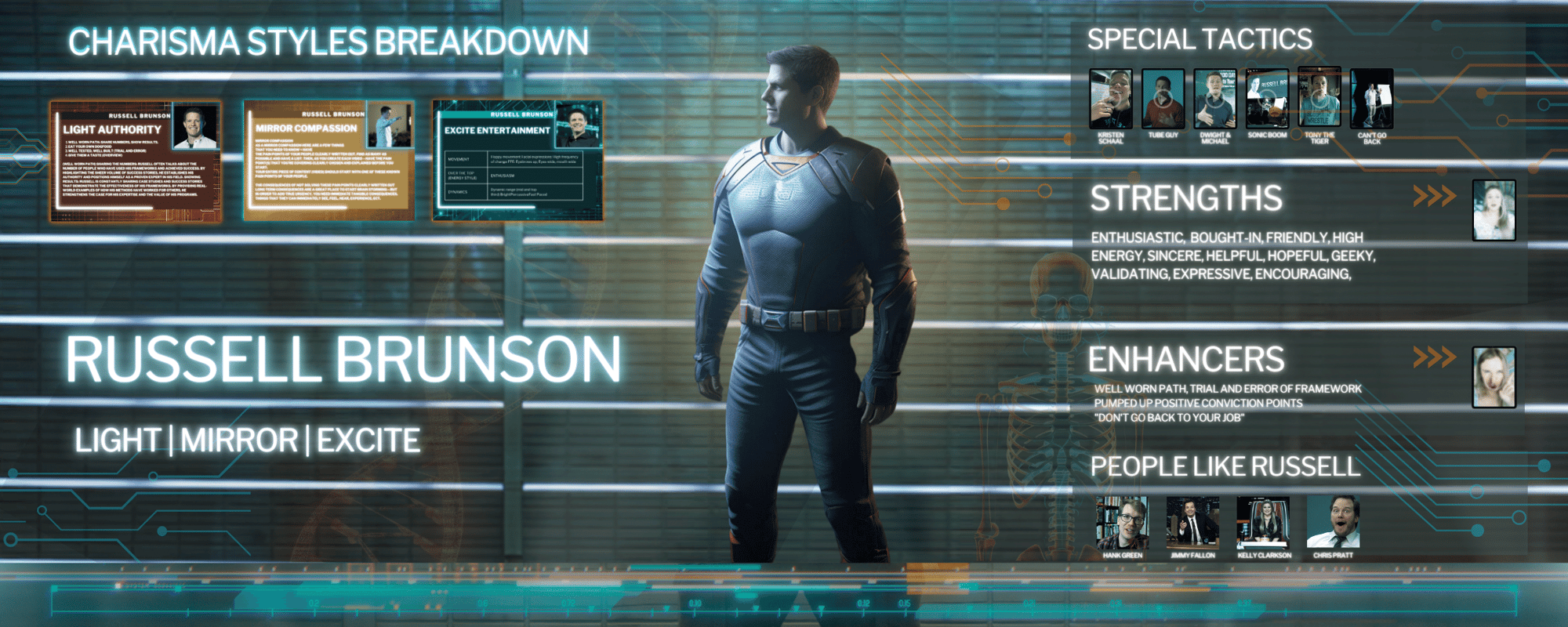 FAQs
WHICH FHL 2023 SPEAKERS ARE YOU GOING TO ANALYZE?
At least 10 of the speakers. We're really excited to show you Kaelin Poulin, Jocko Willink, and Eric Thomas!
ARE YOU GOING TO ANALYZE ANY OF THE PAST FHL SPEAKERS?
At least 4:
Brendan Burchard
because McCall lost her mind last year listening to Brendan Burchard. #FHL2022
Leila and Alex Hormozi
, because IT'S LEILA AND ALEX HORMOZI. #FHL2018
And DEFINITELY
Kathryn Jones
because she was the whole reason that McCall's came to FHL for the first time in 2020 to start her business! #FHL2020, #FHL2021, #FHL2023
WHEN AM I GOING TO GET THE FIRST 'CHARISMA FILE' SENT TO MY EMAIL?
The first Charisma File will arrive in your inbox on Tuesday, September 12 at 9AM Pacific Time. That's 15 days before FHL 2023 starts.
ARE YOU GOING TO TRY TO SELL ME SOMETHING?
This is 100% pure value for FHL attendees, there will be no upsells, teasers or shenanigans.
In fact, we're contractually obligated by ClickFunnels to not sell you anything! (It's part of the speaker agreement)
BUT ARE YOU GOING TO KEEP MY EMAIL AND BE SNEAKY AND TRY TO SELL ME SOMETHING AFTER FUNNEL HACKING LIVE?
When we said no shenanigans, we meant no shenanigans! The last email you'll receive from us will be the day FHL starts, and then "The Charisma Files - FHL 2023 Edition" is over, finito, kaput.
I'M NOT GOING TO FHL 2023, CAN I STILL GET THE FHL 2023 CHARISMA FILES?
I'm not even giving these to my own clients!
If you want the FHL 2023 Charisma Files, go buy a ticket to FHL here.
WHAT'S THE PASSWORD?
It's in the FHL 2023 bonus area. We do this to keep out anyone who is not an FHL 2023 attendee.
If you try to sign up with the incorrect password, our system will flag your email and you won't receive The Charisma Files. So COPY THE PASSWORD carefully when you enter in your information.