Are you ready for The
Authentic
Brand Makeover Retreat?
Female creators & CEOs: let's do this thing!
Relaunch the REAL you to make your
personal brand

likable
,
charismatic
,
and
100% authentic
.
It's gonna be 3 days of awesome, starting: Tuesday, July 11th! (THAT'S TODAY!)
PRESENTED BY MCCALL JONES. WE START ON JULY 11TH:
IMPORTANT NOTE:
The

Authentic

Brand Makeover Retreat Officially Starts Today!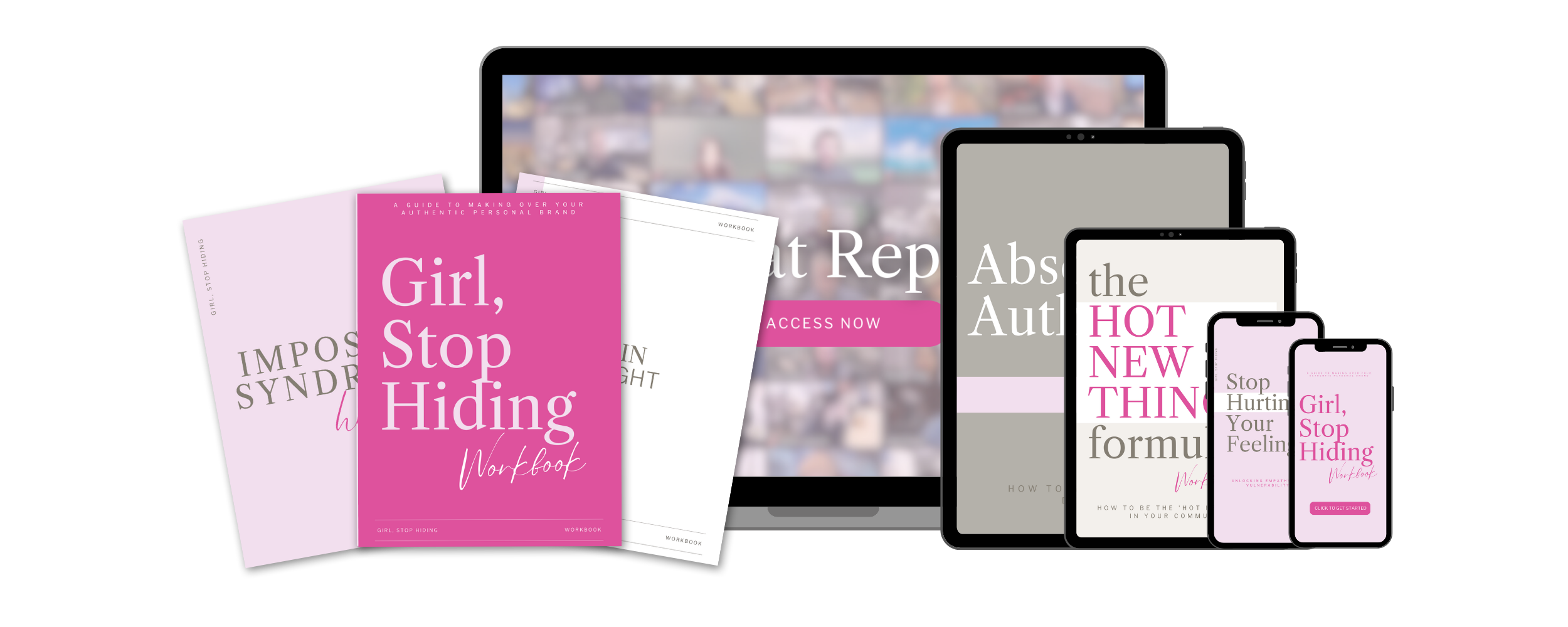 It's NOT too late for you to sign up - you get recordings for a full week after the event!
»
Read on...
we're going to change the world together.
MY FRIEND!! Allow me to introduce...
The

Authentic

Brand Makeover Retreat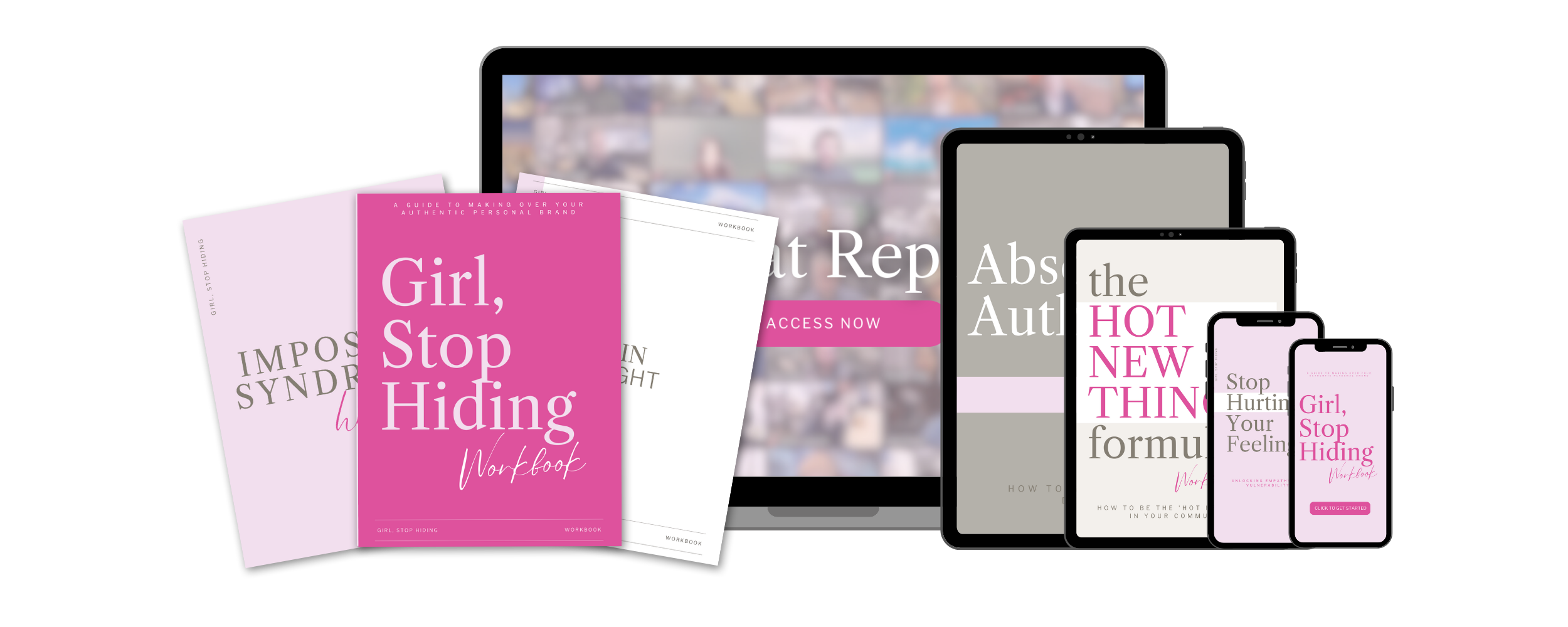 The live virtual event that reveals the right way for
female creators & CEOs
to make their
personal brand

likable
,
charismatic
,
and
100% authentic
.
»
Even if...
you're scared to start or don't know what to say.
»
Even if...
you've been faking it on social media for a while and hate it.
»
Even if...
you've already tried before and nobody paid attention.
»
you want to
be taken seriously
.
»
you want
to make people
KNOW you're an expert
.
»
you want
your followers to see you as a
real friend
.
Avoid another year of hiding behind a mask, getting passed over, flopping on social media, and burning yourself out being someone else.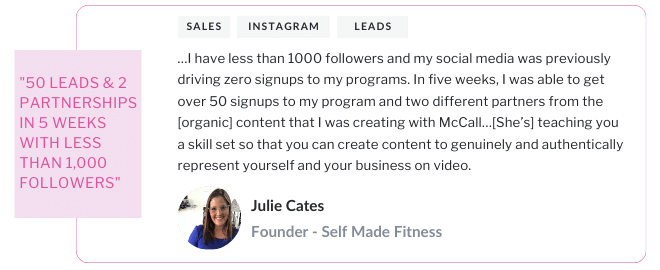 New and ONLY found at
The 3 Day

Authentic

Brand Makeover Virtual Retreat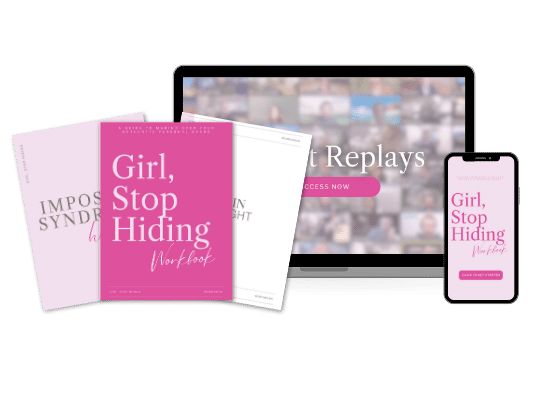 Built for Busy
We use multiple session times, replay recordings, and easy-to-follow workbooks to make sure you don't miss a thing.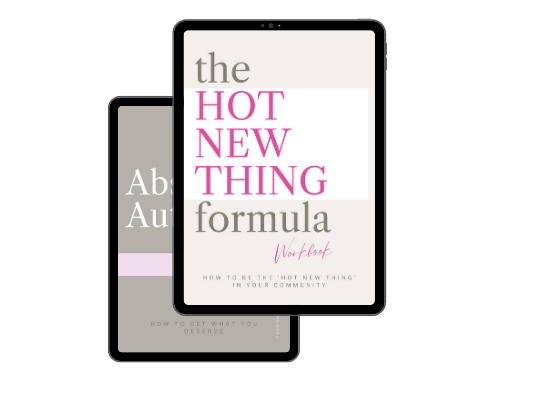 Built for Do-ers
Get the tools and tactics that help women command authority, and show the world what makes you unique and interesting.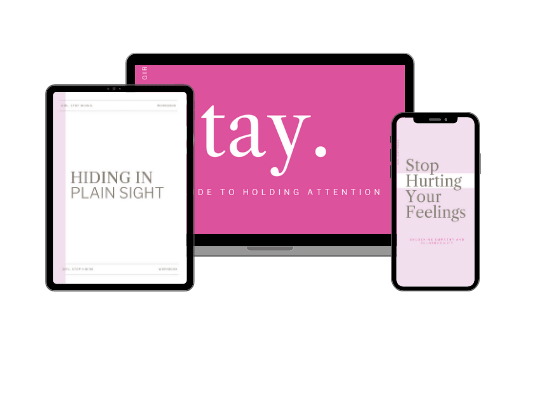 Built for YOU
Filled with interactive challenges that are built specifically for women to become more likable and charismatic.
WHAT TO EXPECT
The 3 Day

Authentic

Brand Makeover Virtual Retreat
FOUNDATIONS: QUICKSTART
Before we even start the retreat, we'll provide all essential resources to hit the ground running. You'll get a workbook, access our cutting-edge dashboard, and tackle 3 pre-retreat challenges.
DAY 1 | CHALLENGE #1: "GET REAL" WAKE-UP CALL
You're not TRYING to be fake. Or awkward. Or distant.
You aren't ACTUALLY an imposter.
But you have thousands of hidden scripts running through your head that sabotage your every move (don't feel bad, we all have them).
But they can be stopped. With "
The Shedder
" system, we'll help you identify the triggers that make you
feel like an imposter
, the mental blocks that make you
avoid speaking on the camera
, and how to make sure that you
never come across as stiff
,
serious,
or
unnatural
when you press record.
By the end of the day, you'll
identify everything standing in your way from being the real you
, and more importantly,
how to beat it
.
DAY 2 | CHALLENGE #2: UNSHAKABLE, UNCOPYABLE AUTHORITY
You've got the tools to be the real you, now how do you get your audience to trust your every word?
We use the
Unshakable Authority Content
framework to
read your audiences' minds
, extract what makes you
unique and interesting
, and how to
trust yourself so deeply
that anyone you talk to
immediately trusts you too
.
By the end of the day, you'll have the perfect game plan to put your most authoritative, interesting, unforgettable self forward.
DAY 3 | CHALLENGE #3: "THE HOT NEW THING"
Now you've got authenticity AND authority, but your future fans don't know you.
We're going to show you
how easy it is
to be taken
seriously
even if you have a
small following
,
how to command attention
, and how to turn the people who DO know you into your
biggest supporters
.
By the end of the day, you'll know exactly what to do so that people don't think, "Aww, she's doing social media, good for her" - instead they'll think, "Oh my gosh, I just discovered the hot new thing that's going to change the world."
💪
We are giving you the most amazing system to foolproof your path to a charismatic, authentic brand.
But we didn't stop there.
Follow-up resources, peer connection, and daily rewards make us more accountable, more inspired, and more joyful, so we added even more to the retreat:
The
lead-up accountability
check-ins
We won't abandon you. In fact, every week day after you sign up before the retreat, we'll send you a little surprise to keep you amped and ready to get REAL. That way when we do start, everything you've done gets ingrained DEEP into your soul.
"

Invite a friend

"
rewards
Bringing a friend = boosting accountability. That's why when you buy, we'll give you a discount code that your friend can use to get a reward.
Every night, we'll have an optional (but very fun) virtual party where we highlight and reward all of the great things that everyone has accomplished that day!
Want to show off your amazing progress? With your permission, when you accomplish big things, we'll share your story with our community so you can share what you're working on and can pump up the other ladies when they do amazing things!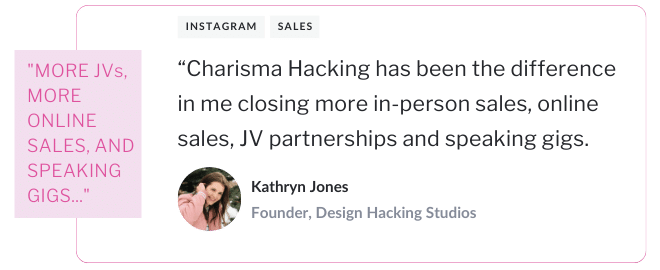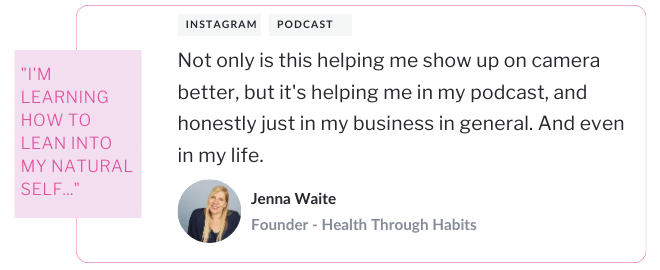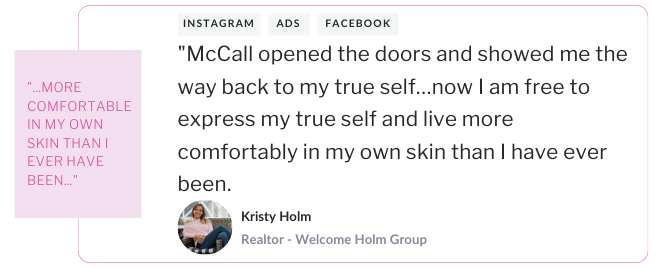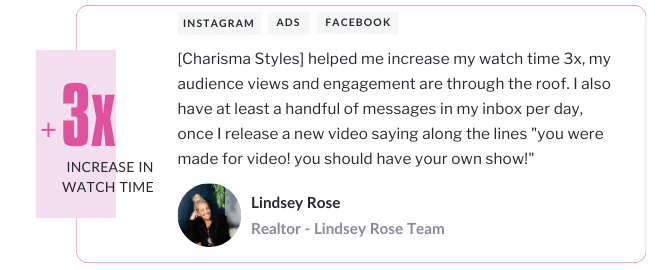 That's a total of:
3 days of virtual retreat amazingness...
daily doses of ramp-up accountability...
daily parties with McCall...
and a cutting edge dashboard where you can watch yourself grow in real time.
We'll be with you every step of the way - you don't have to do it alone.
Not surprising that this is the BEST FREAKIN' RETREAT EVER, right?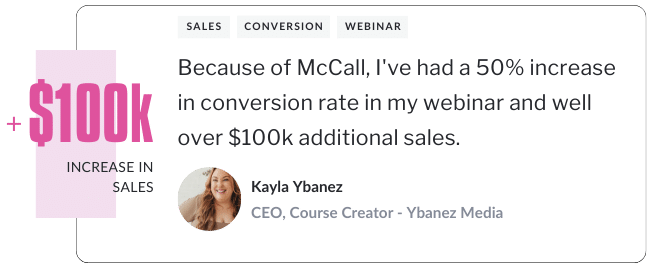 My Friend!!!
McCall here - can we talk for a minute?
I must explain why I'm doing this online retreat:
When I imagine the best, most amazing party in the universe, it includes these things:
👡 Women who unapologetically want to take over the world [NO BOYS ALLOWED].
💬 Deep conversations about what we're going through.
🙌 True support of each others' dreams.
👚 Pajamas.
✨ Sequins.
🧴 Facemasks.
🧘 and major SELF CARE.
Business is freaking hard. It's SO MUCH HARDER when you are (1) not yourself and (2) by yourself.
And listen, I've seen your content. You are in the arena, doing the work, and trying to make magic happen. You should be extremely proud of yourself.
But.
You are WAY cooler than you are showing up online. And as your bestie, it's my responsibility to give you the tools that can help you!
This is what I'm the best in the world at.
Let me help you, the REAL you, take over the world.
AND LET'S FREAKING DO IT IN PAJAMAS AND SEQUINS WITH OTHER BOSS LADIES!!!!!!!!!!!!
You deserve to be you.
You deserve to get out of your head.
You deserve to have an actually authentic personal brand that is as cool and charismatic as you are.
GIRL. STOP HIDING. AND LET'S FREAKING DO THIS.
"If I can't make it live, will there be a recording of the retreat?"
Yes, after being live-streamed, a recording of the retreat will be posted in your private dashboard and you will have the ability to rewatch it for one week.
"How much

time

is this going to take?"
The Authentic Personal Brand Makeover Retreat has three virtual sessions:
Day #1 is Tuesday, July 11th, and is 3 hours long.
Day #2 is Wednesday, July 12th, and is 3 hours long.
Day #3 is Thursday, July 13th, and is 3 hours long.
Why this length? Four reasons:
1. Nine hours over 3 days is a big enough sacrifice that it reminds you that this, and you, are a priority.
2. Nine hours over 3 days is a small enough sacrifice that you can fit it in with your existing responsibilities... especially when you have the recordings available to watch if life unexpectedly throws something into your calendar.
3. We made it long enough to cover everything, and not a second longer.
4. Finally, committing to all three days scares away the curious, and attracts the ambitious.
"How much help am I going to get? What if I get stuck?"
We don't want you to get stuck either! That's why we do Q&As at the end of every session to make sure you're successful.
Most importantly, the Authentic Personal Brand Makeover Retreat is designed specifically so you DON'T get stuck. Each step builds towards the next - the path to follow is clear and simple.
"I'm not a female creator or CEO, but this sounds really awesome… can I join anyway?"
No! Part of the reason this retreat is so effective is that we built it specifically for ambitious, entrepreneurial women, diving into their specific issues, challenges, and opportunities.
We may have other programs for you, but this is not it. Ask us about them by clicking the chat button!
"This is a LOT of stuff: What does it all

cost

? Will I be able to afford this?"
Short answer: It's free. For now
Long answer: We are taking two gambles and giving this away for free.
Gamble #1: We are prioritizing reach over profits because so many women need this. We initially considered pricing the event at $697 per ticket and taking a huge profit from each attendee… but for this first (and maybe only session), we decided to make it free.
Gamble #2: Sometimes people won't take things seriously unless they pay thousands of dollars for it. Our hope is that by sharing the testimonials of some of our multi-million dollar clients that we can convince everyone to approach this retreat like the high-quality event that it is, even though the price tag is zero.
If it's good enough for a billion dollar CEO...
FROM THE PRIVATE MESSAGES OF RUSSELL BRUNSON TO HIS $250,000/YR MASTERMIND:
Russell Brunson, Co-Founder
ClickFunnels
"If you haven't studied her and her stuff yet, is
insanely powerful and cool
. She was literally able to go through a bunch of my VSLs and tell me which ones weren't working based on the fact that I broke my Charisma type. And yeah, I learned a lot. It was insanely cool so
if you haven't heard her speak or have her go deep on this stuff for you, It is amazing
."
Transparency note on future sessions of this event:
We as women HAVE to stop hiding. It's critically important to the world. I want to do this event again and again...and I'd love to do it for free, forever!
However, we have other commitments to other programs and clients, which means I don't know if/when we can do this again, and we also can't guarantee we'll keep access for free forever. I hope we do, So if you miss this time, we can't promise you will be able to participate in the future, and if you can, we can't promise you it will be free.
It's up to you now.
You're one step away from re-launching the real you.
Betting on yourself is a bold choice. It is also stressful, exciting, overwhelming, and empowering.
And it isn't for everyone.
If the choice to make yourself visible is too much for you...
...that's genuinely okay.
But if not - if you know deep in your heart that you have to let the REAL you be seen so you can make a REAL difference in the world - then you have to ask yourself:
If not now, then when?
We hope you choose now. And if the time IS now, then we promise we won't let you down.
The decision is up to you

↓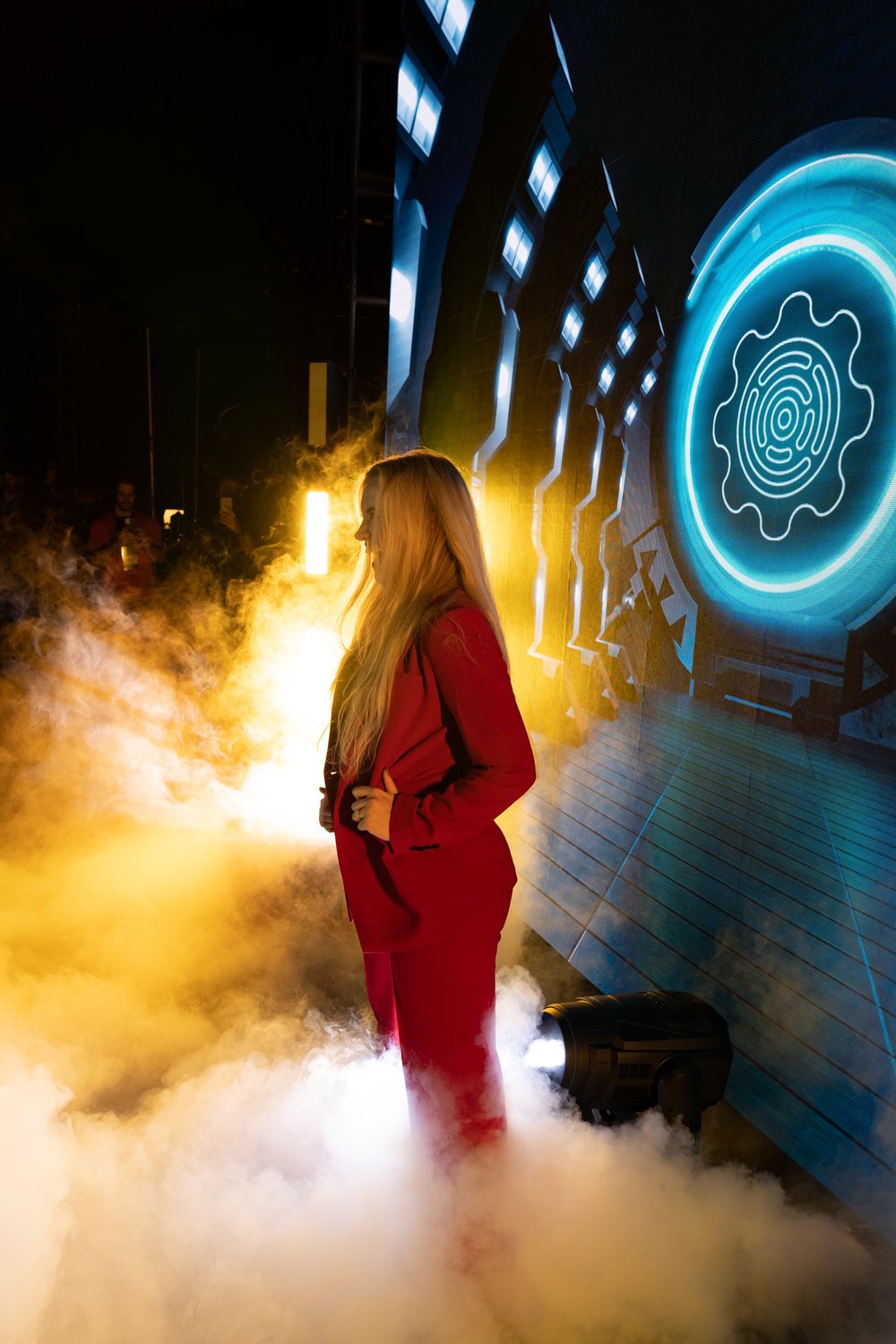 Still not sure?
Chat with us and ask your questions!
Just click the chat icon in the bottom right corner of this webpage.
This page and website are not associated with or endorsed by Facebook, Instagram, TikTok, or any other social media network.
The results and testimonials on this page are not guarantees that you will get the exact same results, which makes sense, right?
Results depend on how well we apply what we learn, what our business models are, how hard we work, and the types of products we sell - for example, someone with a team of 20 that sells 12 different products will have different results than someone who is just starting and doesn't have a product to sell. In fact, NO ONE can guarantee results, unless they have control of all of those other factors. That's why we have our two other guarantees, so you can be confident that this is one of the best investments in yourself that you'll ever make.