a regular keynote speaker isn't cool. you know what is cool?
A SPEAKER WHO GENERATES

MASSIVE REVENUE FOR YOUR BUSINESS

WHEN THEY SPEAK AT YOUR EVENT!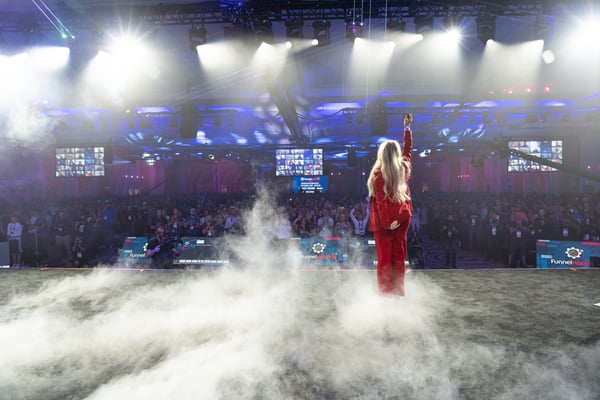 A keynote experience by McCall Jones built for...
»
Events...
for entrepreneurs, coaches, and service providers
.
»
Events...
selling a product or package to their attendees
.
»
Events...
with expensive VIP ticket packages
.
»
Hosts
that NEED their audience members to
take action
,
start publishing videos
, and
promote themselves
as the face of their brand.
If it's good enough for a billion-dollar CEO...
FROM THE PRIVATE MESSAGES OF RUSSELL BRUNSON TO HIS $250,000/YR MASTERMIND:
Russell Brunson, Co-Founder
"If you haven't studied her and her stuff yet, is insanely powerful and cool. She was literally able to go through a bunch of my VSLs and tell me which ones weren't working based on the fact that I broke my Charisma type. And yeah, I learned a lot. It was insanely cool so if you haven't heard her speak or have her go deep on this stuff for you, It is amazing."
TELL US ABOUT YOUR EVENT.
Click the "Book McCall for your event" button and tell us about yourself and your event.
Our team will connect with you ASAP to compare schedules and work out the details of how we can contribute to your amazing event!
PRE-EVENT RESOURCES YOU'LL GET:
▸ CHARISMA REWARDS
▸ CHARISMA DASHBOARD
GET A KEYNOTE, AND SO MUCH MORE
McCall wil speak to your audience live, AND, can offer all of these amazing options as well:
Follow-up virtual trainings.
Free tools.
Mini-courses.
and even on-site coaching and workshops for your VIPs!
Everything we offer is designed to get your audience excited and empowered to start publishing on video as their most charismatic self!
DAY 1 RESOURCES YOU'LL GET:
▸ STYLES ESTIMATOR
▸ CHARISMA BRAND AUDITOR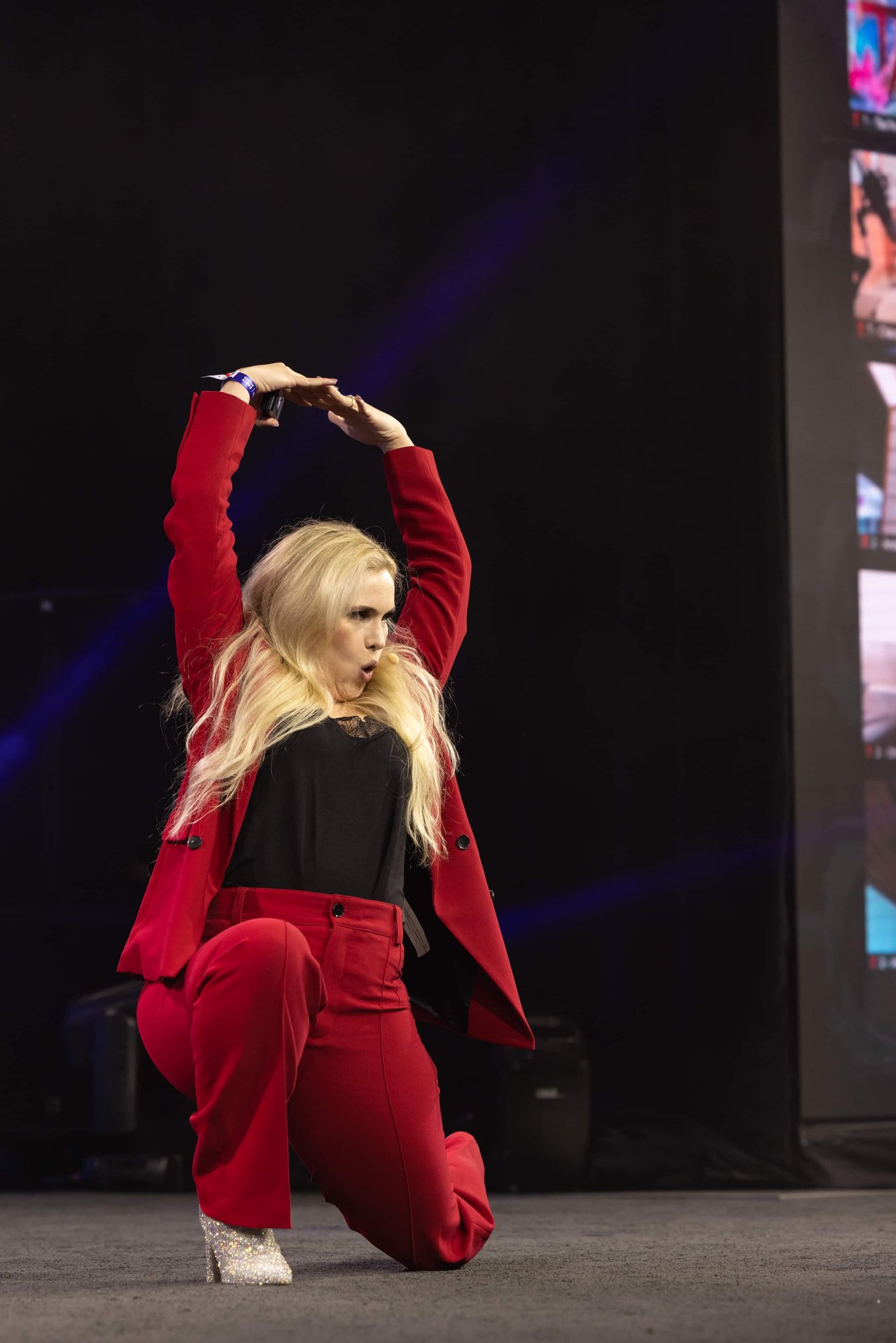 MAKE MORE MONEY WITH MCCALL
At the end of your event, McCall can help you get more people to purchase your big offer in two ways:
1. When you make your pitch, include some of our Charisma products and services as bonuses for your first buyers!
2. On the last day of your event, McCall can hel pyou re-pitch your coaching program with a second, sales-focused mini-keynote!
DAY 2 RESOURCES YOU'LL GET:
▸ CHARISMA MATCH FINDER
▸ CHARISMA BRAND CENTERER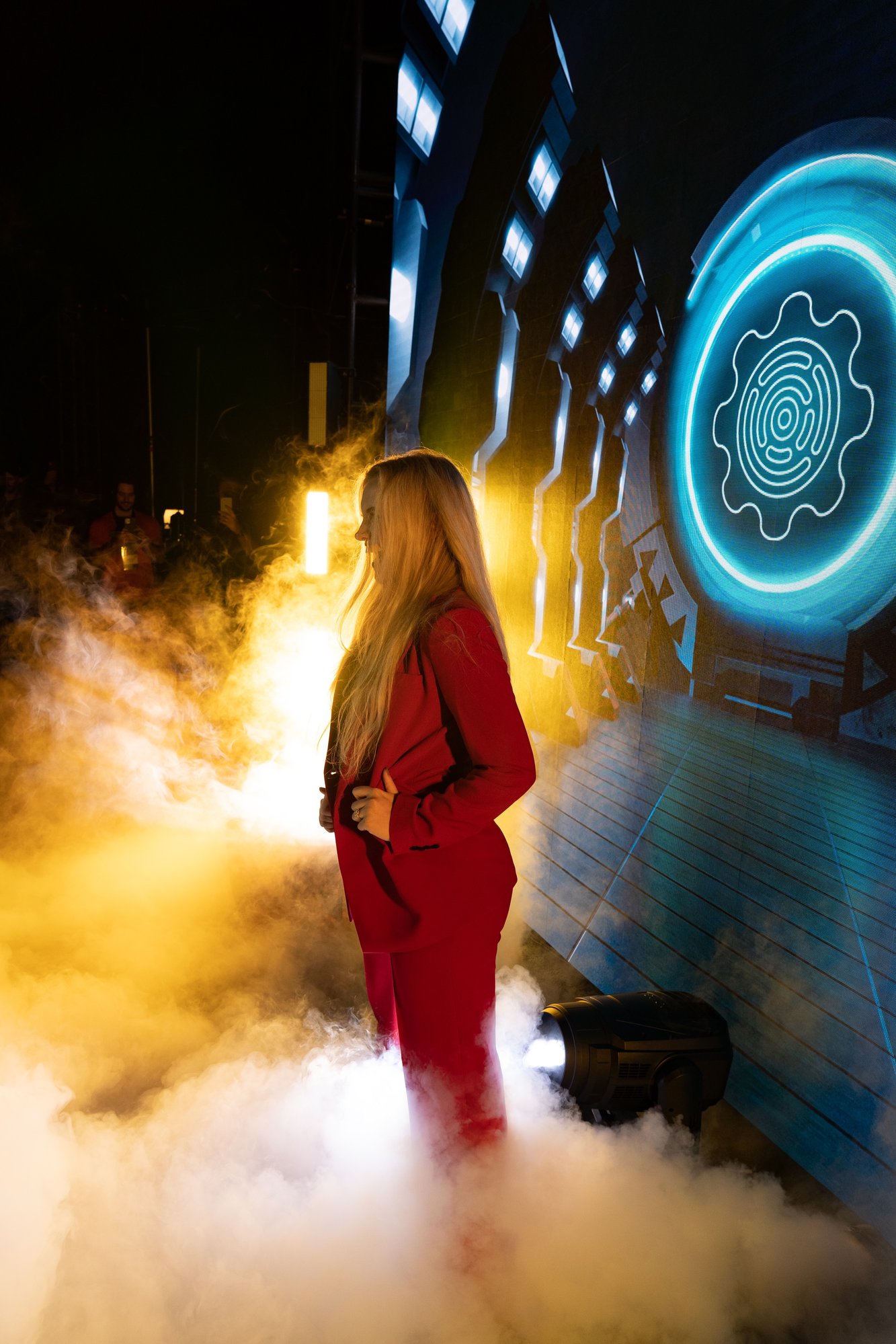 PRETTY AWESOME, RIGHT?
But you may not have seen McCall speak before, so you might be asking:
WHO IS MCCALL?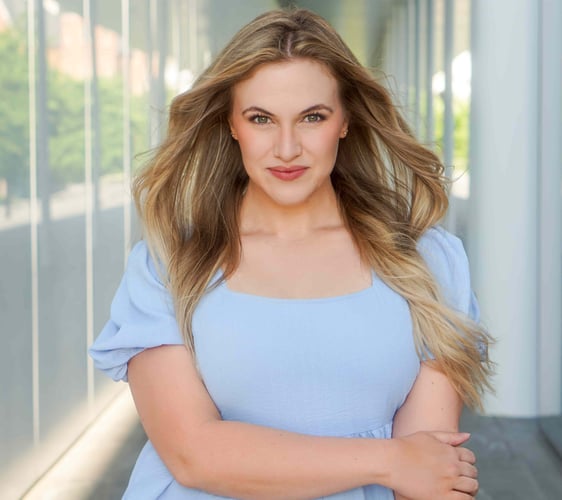 McCall Jones is the creator of
Charisma Hacking
.
She has coached
thousands of entrepreneurs
on how to increase their
persuasiveness
and
likability
on camera.
She started developing 'on-camera tactics' for herself as a child star after performing with people like
Donny Osmond
,
Zac Efron
, and Grammy-winning
Michael Bolton
.
In February 2020, McCall attended a conference to support her sister who was a keynote speaker. Sitting in the audience, McCall made a new friend with an amazing entrepreneur... who was
struggling on video
.
Her new friend asked if McCall knew how to make her better on camera for her Facebook ads. After their coaching session, the ads
improved by 12x
. At that moment,
Charisma Hacking was born
.
Since that moment, thousands of entrepreneurs have sought out McCall to help them be their most
authentic
, charismatic selves on
social media
, in
webinars
, and in
keynote speeches
!
Transparency note: we
cannot accept every speaking request
:
LIMITED SCHEDULE
: Please be understanding: McCall is not able to accept every speaking request - we haven't figured out how to clone her yet! Please submit your speaking request as early as possible to help us fit things into her schedule!
Still not sure?
Chat with us and ask your questions!
Just click the chat icon in the bottom right corner of this webpage.
This page and website are not associated with or endorsed by Facebook, Instagram, TikTok, or any other social media network.
The results and testimonials on this page are not guarantees that you will get the exact same results, which makes sense, right?
Results depend on how well we apply what we learn, what our business models are, how hard we work, and the types of products we sell - for example, someone with a team of 20 that sells 12 different products will have different results than someone who is just starting and doesn't have a product to sell. In fact, NO ONE can guarantee results, unless they have control of all of those other factors. That's why we have our two other guarantees, so you can be confident that this is one of the best investments in yourself that you'll ever make.