Find your
fun
,
trustworthy
,
authentic
voice in just 5 days at the
Authentic Personal Brand Makeover Retreat

!
Make people watch your videos and think,
"THAT is the person I want to work with! …and why do I feel like I'm friends with them?"
5 Days, Just 60 Minutes a Day
LIVE!
Next session starts soon
PRESENTED BY MCCALL JONES. RETREAT STARTS IN:
MY FRIEND!! Allow me to introduce...
The

Authentic

Personal Brand Makeover Retreat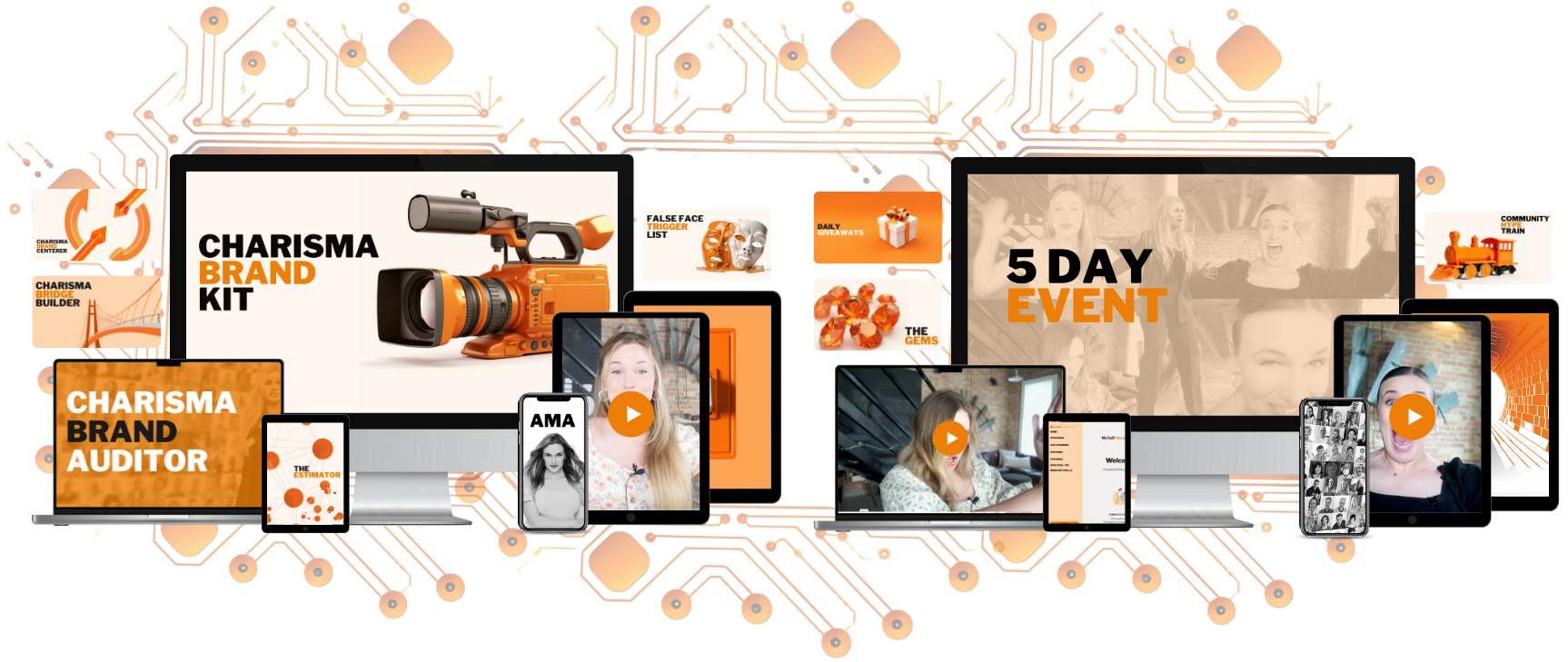 The live virtual event that reveals the right way for
digital creators & CEOs
to make their
personal brand

likable
,
charismatic
,
and
100% authentic
.
»
Even if...
you're scared to start or don't know what to say.
»
Even if...
you've been faking it on social media for a while and hate it.
»
Even if...
you've already tried before and nobody paid attention.
»
you want to
be taken seriously
.
»
you want
to make people
KNOW you're an expert
.
»
you want
your followers to see you as a
real friend
.
Avoid another year of hiding behind a mask, getting passed over, flopping on social media, and burning yourself out being someone else.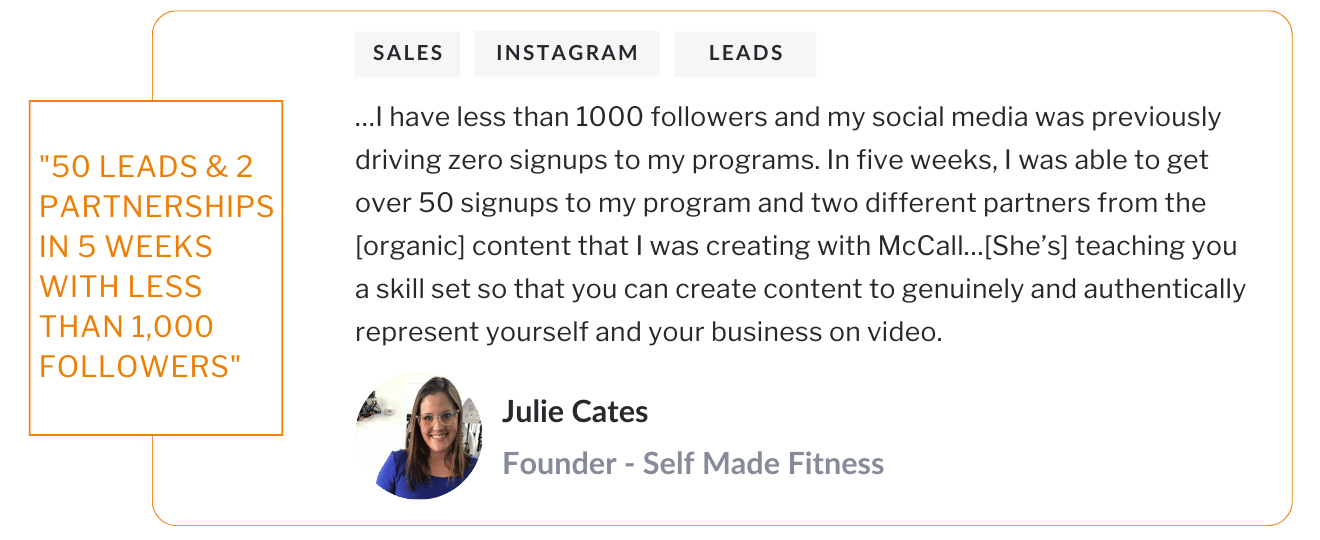 We will NEVER waste your time.
Every minute of the live event is jam-packed with 100% action and 0% filler.
And, if you can't make it live, that's okay! We upload recordings of the event right after it finishes so you can watch them whenever you want during the day.
And if you need to miss a day, that's okay too! We keep the recordings of the event up until 11:59pm on Sunday night so you can get caught up!
"I implemented more with you in 3 days than the last five months..."
- Mary Ellen Williamson
BUILT FOR YOU...
because you value clarity
We will NEVER make you feel lost.
As my sister-in-law (and amazing entrepreneur) Kathryn Jones says, "I'm just a lady who appreciates a good plan".
We've broken down every breakthrough, every insight, and every action you need to take during this retreat into small, easy-to-follow steps.
We track your individual progress as well, so we will jump in with help if we see you get stuck!
"The way McCall broke everything down and made it really bite-size made it much easier to get through!"
- CHRISTINE Donovan
BUILT FOR YOU...
because you're ready to change
We will NEVER leave you powerless.
Have you ever been to a "free event" that only shares high-level ideas and withholds all the juicy tactics?
THIS IS NOT THAT.
We've taken the "Hormozi Advice" to "give away the secrets".
This retreat will show you how to do it all!
" ...there was none of that, 'Well, let's tease you with a little bit of information, but just enough so that you still have no idea what you're doing." McCall gives you everything from start to finish."
- Heather Murphy
BUILT FOR YOU...
because you're doing great things
Our attendees serve the world in all sorts of wonderful ways, here are some of the industries of the participants from our last event.
If it's good enough for a billion-dollar CEO...
FROM THE PRIVATE MESSAGES OF RUSSELL BRUNSON TO HIS $250,000/YR MASTERMIND:
Russell Brunson, Co-Founder
"If you haven't studied her and her stuff yet, is insanely powerful and cool. She was literally able to go through a bunch of my VSLs and tell me which ones weren't working based on the fact that I broke my Charisma type. And yeah, I learned a lot. It was insanely cool so if you haven't heard her speak or have her go deep on this stuff for you, It is amazing."
Before we even start the retreat, we'll provide all essential resources to hit the ground running!
You'll unlock the pre-retreat challenges, and the rewards that come with them, like free Charisma STICKERS!
Is it wrong for us to bribe you with merch to help you get started? WHO CARES - WE'RE DOING IT ANYWAY.
PRE-EVENT RESOURCES YOU'LL GET:
▸ CHARISMA REWARDS
▸ CHARISMA DASHBOARD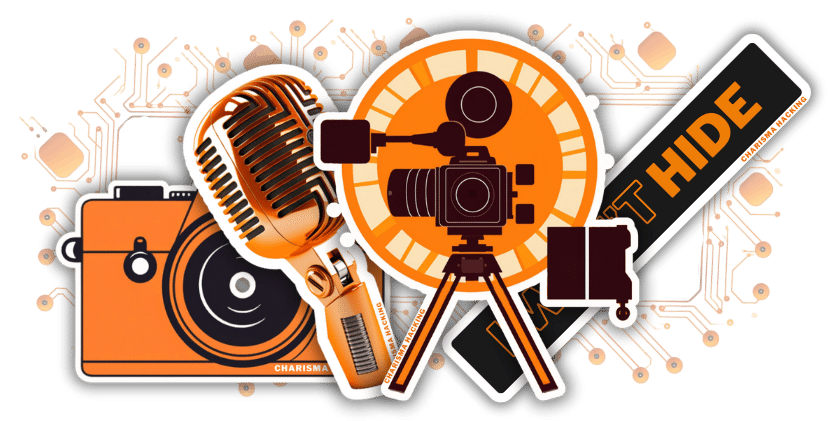 You're not TRYING to be fake. Or awkward. Or distant.
You aren't ACTUALLY an imposter.
But you have thousands of hidden scripts running through your head that sabotage your every move (don't feel bad, we all have them).
But they can be stopped.
By the end of the day, you'll
identify everything standing in your way from being the real you
, and more importantly, we'll have a game plan of
how to beat it
.
DAY 1 RESOURCES YOU'LL GET:
▸ STYLES ESTIMATOR
▸ CHARISMA BRAND AUDITOR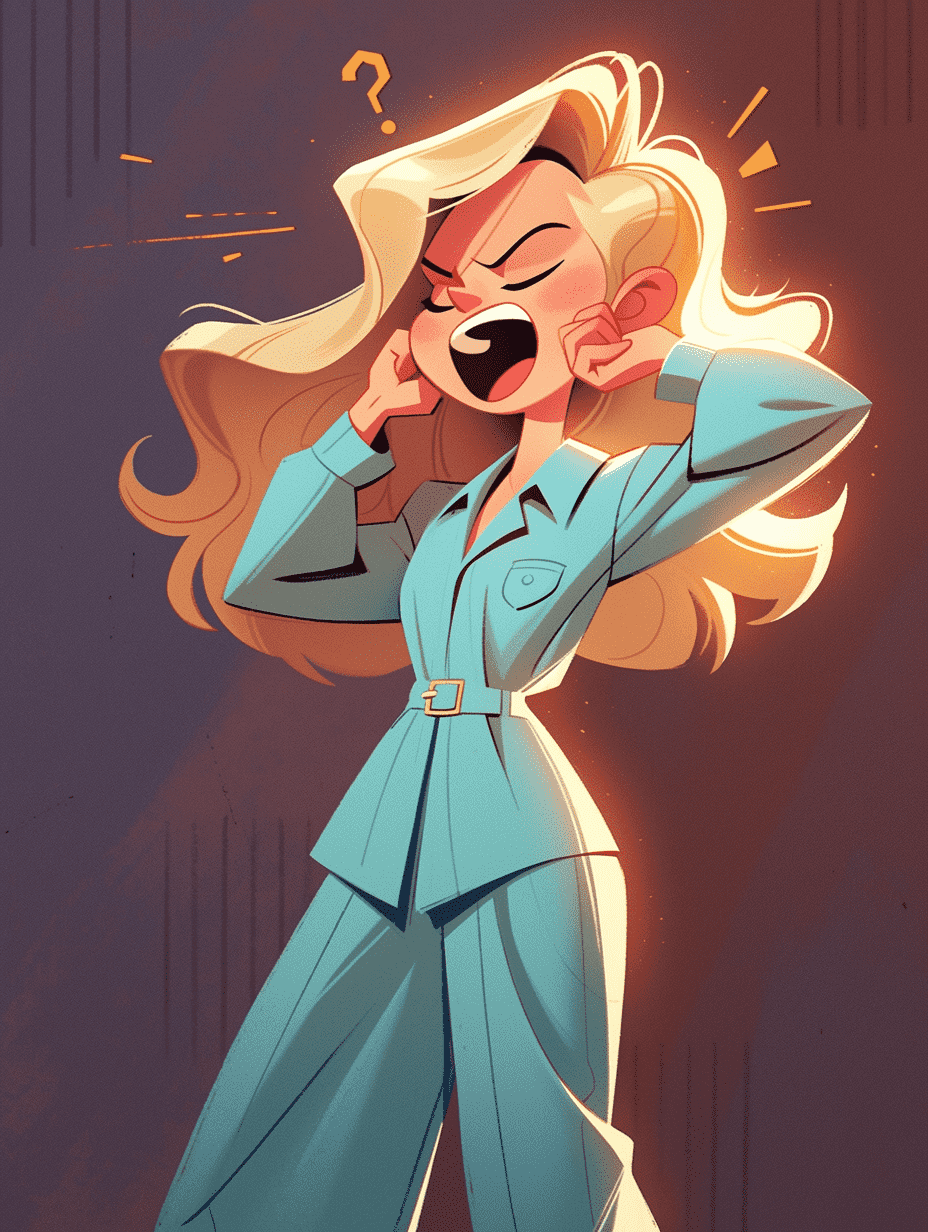 THE REAL, FUN, LIKABLE YOU.
You have an uncopyable perspective you need to share.
You have a burning desire to serve your people.
And gosh dang it, people like you!
We just gotta make sure to put it all together when you get on video!
By the end of the day, you'll know how to highlight the strengths you've always had in your charisma, and match them with the strategy to become the attention-worthy expert you're destined to be.
DAY 2 RESOURCES YOU'LL GET:
▸ CHARISMA MATCH FINDER
▸ CHARISMA BRAND CENTERER
BUSTING IMPOSTOR BARRIERS.
We've uncovered what makes you the best, and now we have to confront the things that make you feel like the worst.
It's not your fault you have things that stop you from being effortless on camera, authoritative as an expert and confident when you convince people to follow you.
But now, we can fix it.
By the end of the day, we're going to overthrow your impostor syndrome by striking it at the root...and breaking down anything (or anyone) that made you feel not enough.
DAY 3 RESOURCES YOU'LL GET:
▸ FALSE FACE TRIGGER LIST
You've got the tools to be the real you, now
how do you get your audience to trust your every word
?
We use the
Unshakable Authority Content
framework to
read your audiences' minds
, extract what makes you
unique and interesting
, and how to
trust yourself so deeply
that anyone you talk to
immediately trusts you too
.
By the end of the day, you'll have the perfect game plan to put your most authoritative, interesting, unforgettable self forward.
DAY 4 RESOURCES YOU'LL GET:
▸ CHARISMA BRIDGES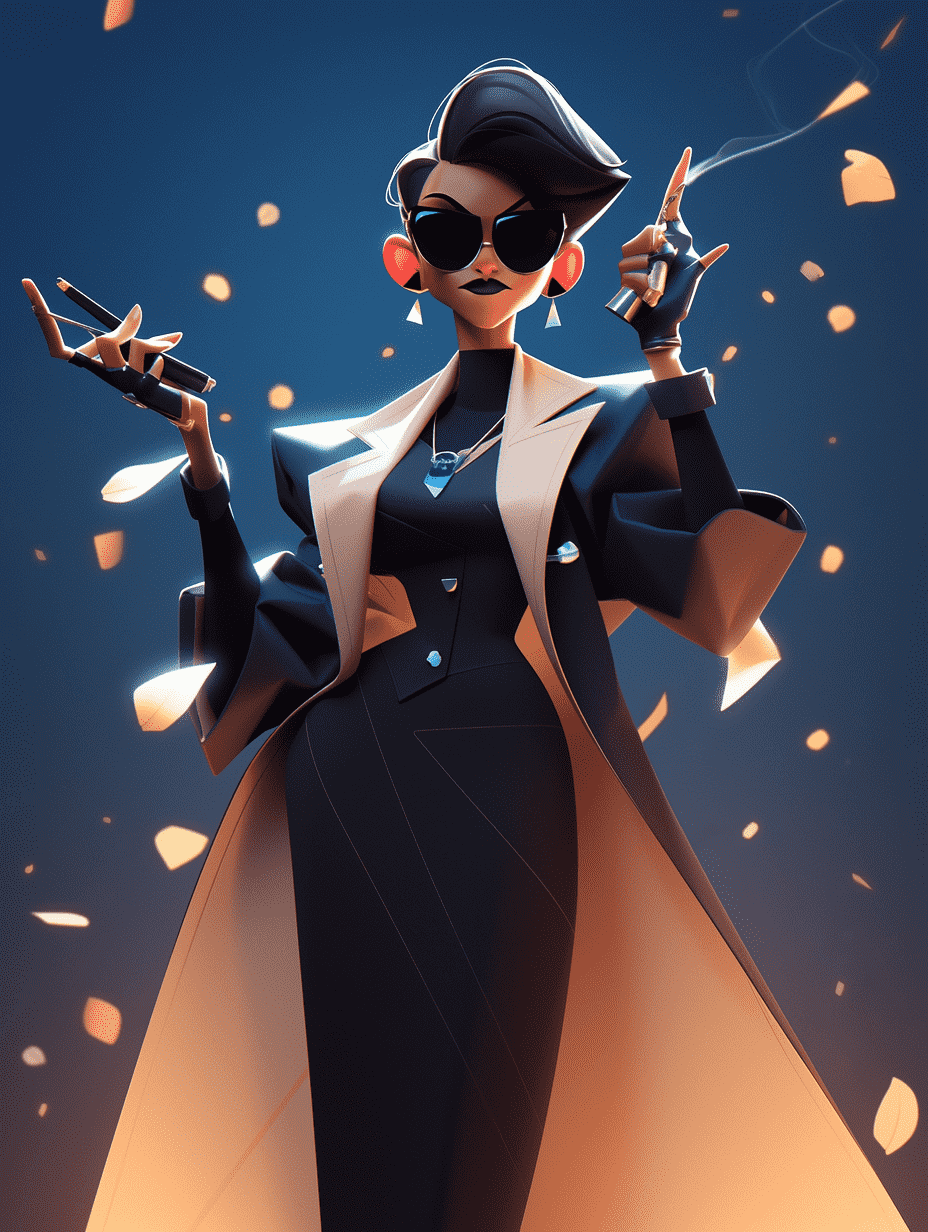 Now you've got authenticity AND authority, but your future fans
don't know you
.
We're going to show you
how easy it is
to be taken
seriously
even if you have a
small following
,
how to command attention
, and how to turn the people who DO know you into your
biggest supporters
.
By the end of the day, you'll know exactly what to do so that people don't think, "Aww, she's doing social media, good for her" - instead they'll think, "Oh my gosh, I just discovered the hot new thing that's going to change the world."
DAY 5 RESOURCES YOU'LL GET:
▸ CHARISMA BRAND KIT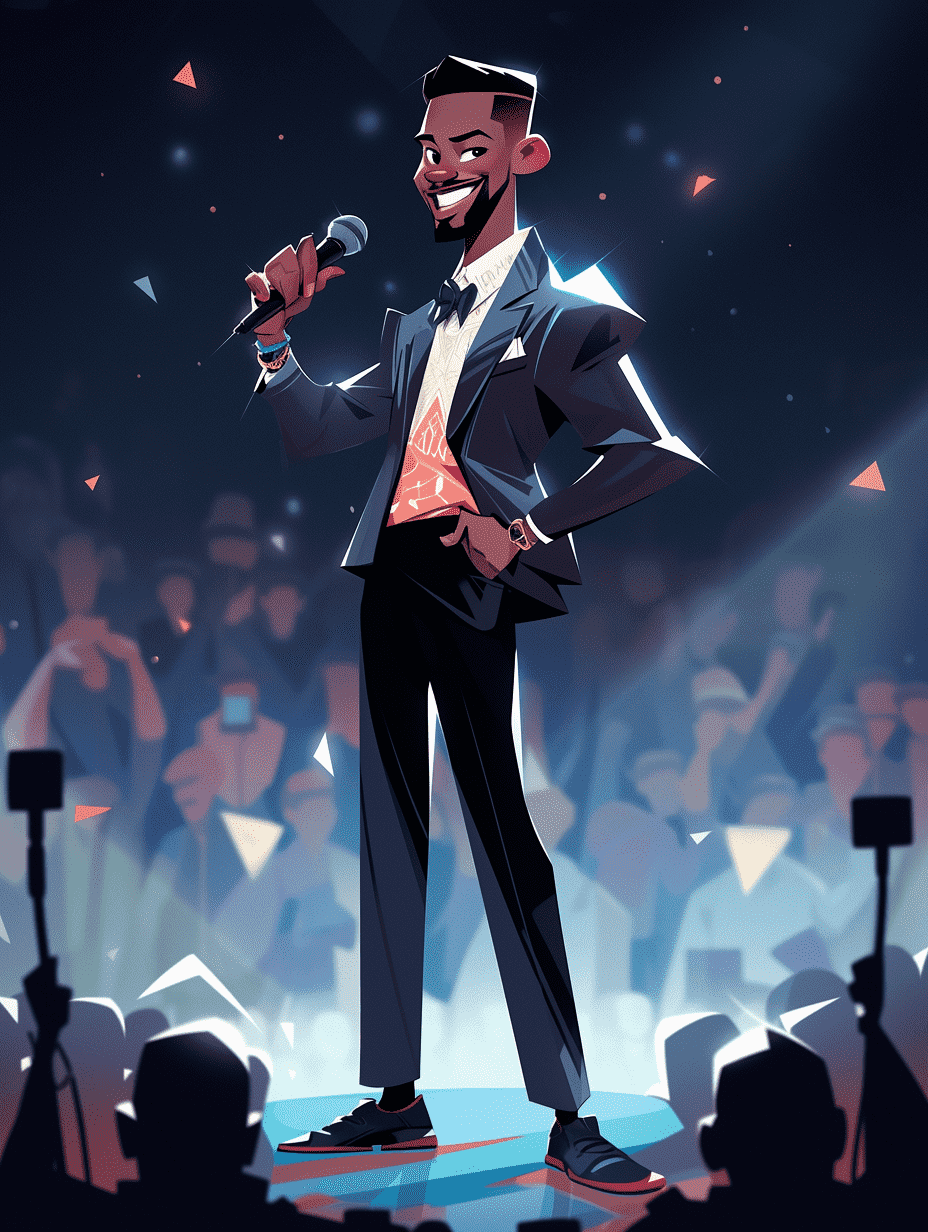 💪
We are giving you the most amazing system to foolproof your path to a charismatic, authentic brand.
But we didn't stop there.
Follow-up resources, peer connection, and free access to premium tools make us more accountable, more powerful, and more joyful, so we added even more to the retreat:
Bringing a friend = instant accountability.
But if add your friend as an official accountability partner during the event, you'll both get rewards when the other makes progress!
"

MESSENGER MINI-COACHING

"
McCall binge-watches the progress videos of the event attendees in the evenings after the events. (Literally binge-watching, for hours, she loves it, she's weird).
So we gave her the ability to send mini-coaching messages to attendees via Facebook Messenger and SMS during the event (just opt-in after you sign up!)

Want to show off your amazing progress? With your permission, when you accomplish big things, we'll share your story with our community so you can share what you're working on and can pump up everyone else when they do amazing things!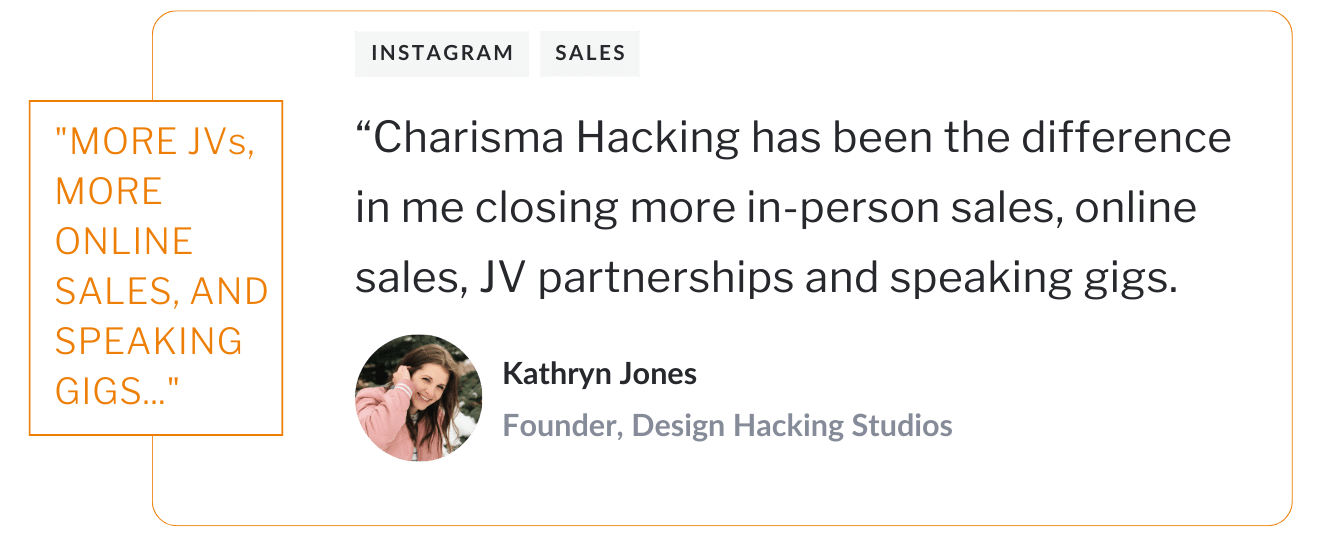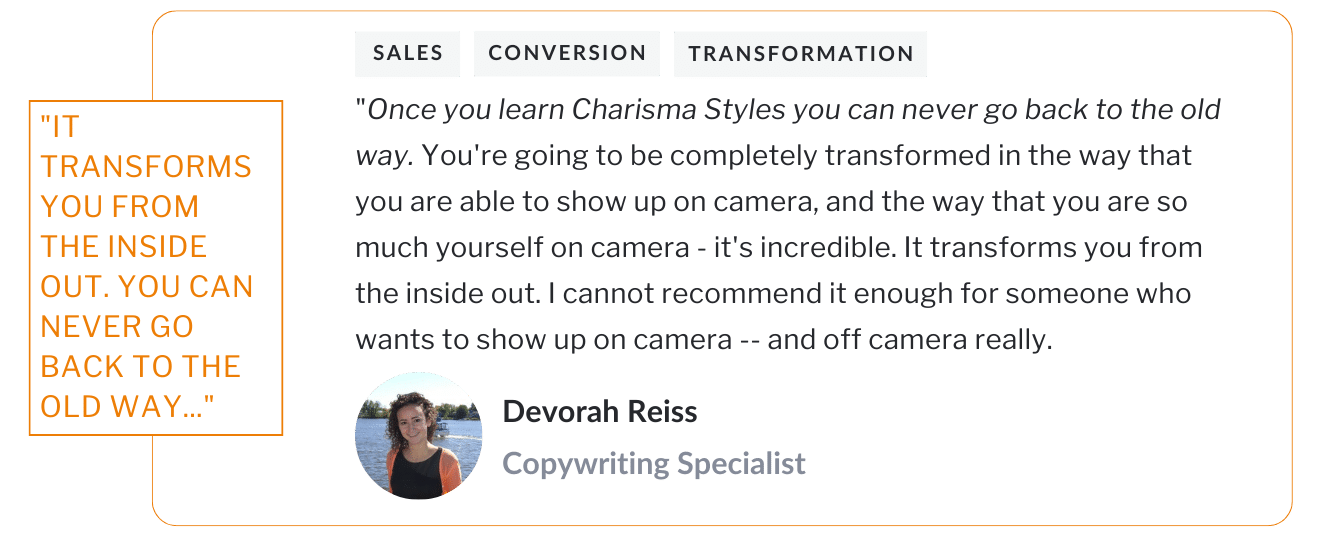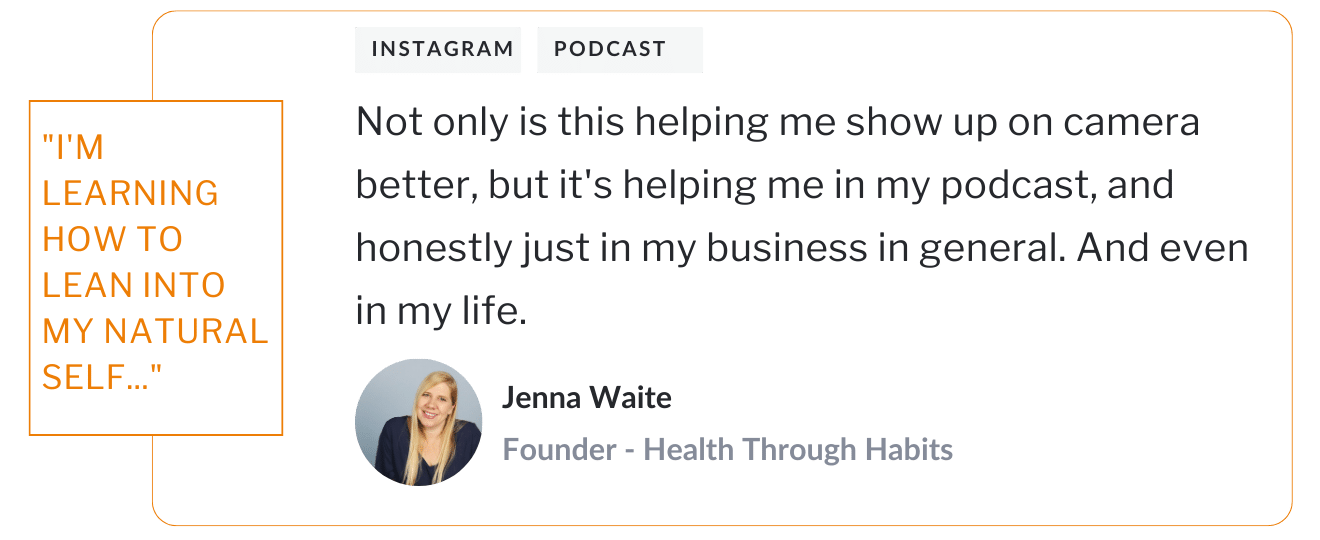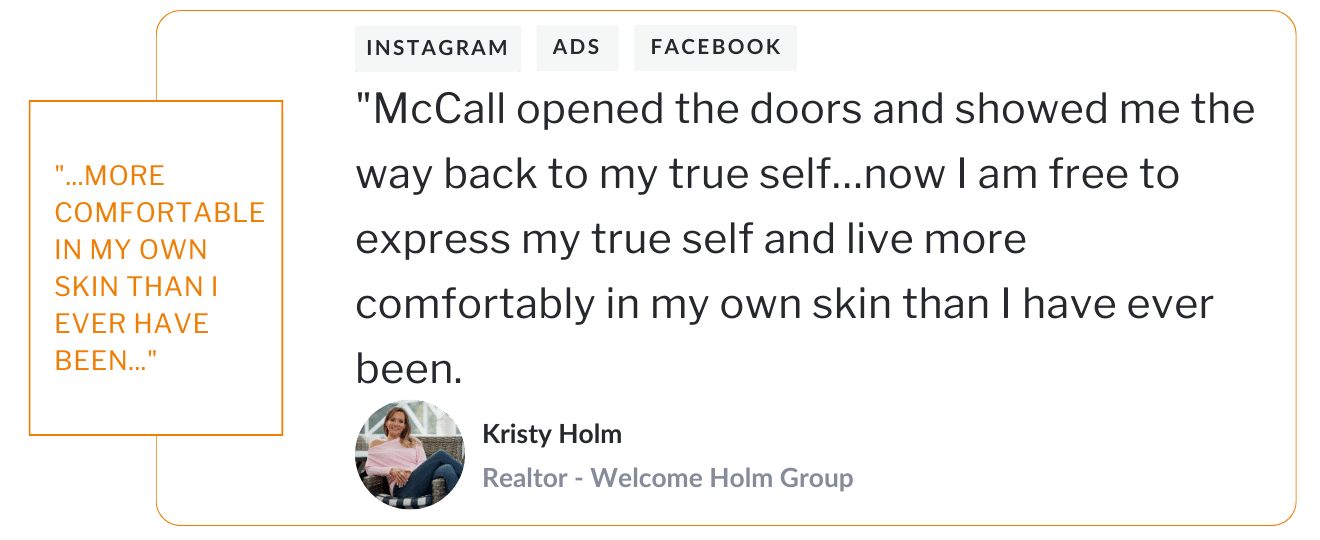 Do you know what else would make this virtual retreat really fun?
because if it's a party there's gotta be presents.
At the end of every day, we'll randomly pick one person who completed all of the challenges to get a prize!
because it's nice to be rewarded for hard work.
Take notes, earn gems. Participate, earn gems. Get better, earn gems. Then use those gems to unlock real world discounts!
PHEW. THAT'S A LOT OF STUFF ALL FOR FREE.
here's all of it in one big stack for your viewing pleasure: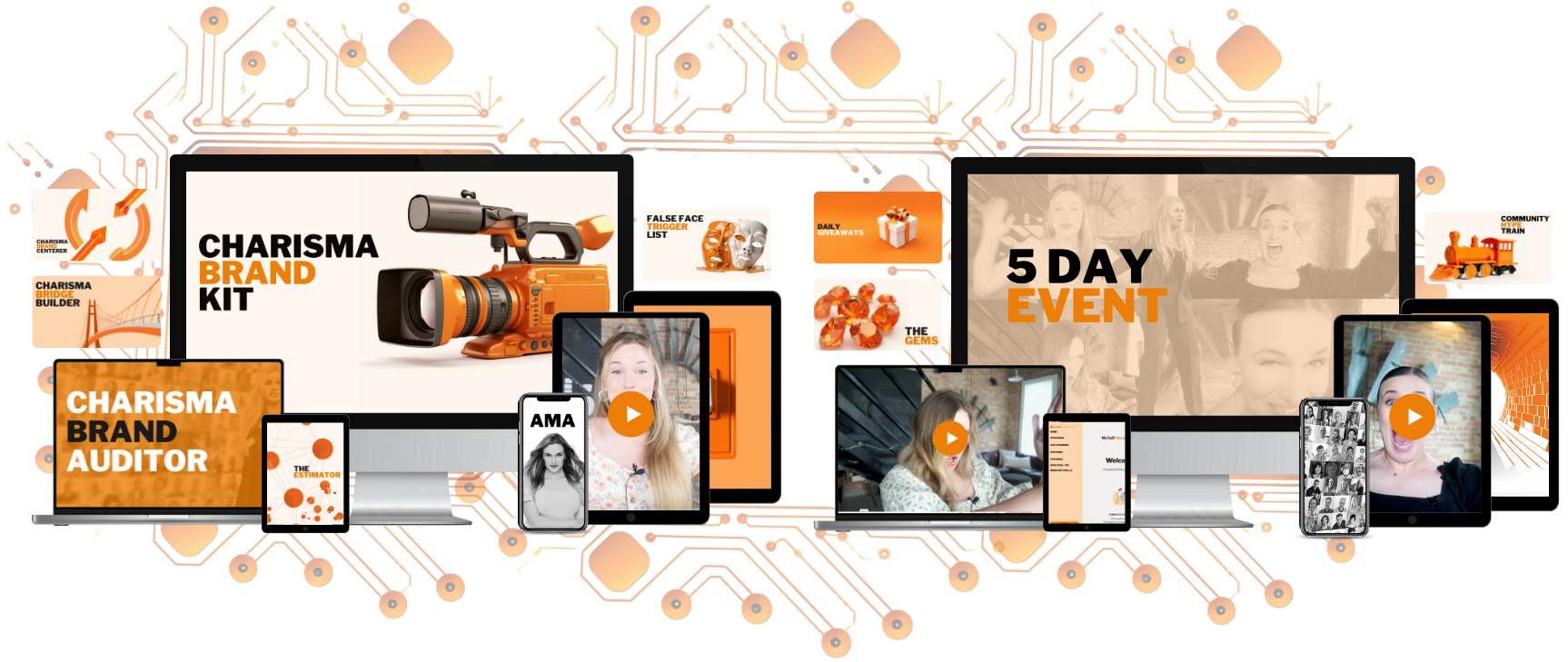 »
FREE! 5 days of learning on how to create a personal brand that is likable, charismatic, and 100% authentic
.
»
FREE! Really fun charisma merch
.
»
FREE! The Charisma Dashboard
.
»
FREE! The Charisma Styles Estimator
.
»
FREE! The Charisma Brand Auditor
.
»
FREE! The Charisma Match Finder
.
»
FREE! The Charisma Brand Centerer
.
»
FREE! The False Face Trigger List
.
»
FREE! The Charisma Bridge Builder
.
»
FREE! The Charisma Brand Kit
.
»
FREE! The Double Friends Rewards bonus
.
»
FREE! The Messenger Mini-Coaching bonus
.
»
FREE! The Community Hype Train bonus
.
»
FREE! The Daily Giveaways
.
»
FREE! Making all of your real-world friends ask you, "How are you getting all of these people to listen to you?!?"
TOTAL COST FOR THE BEST FREAKIN' RETREAT EVER:
And we'll be with you every step of the way - you don't have to do it alone.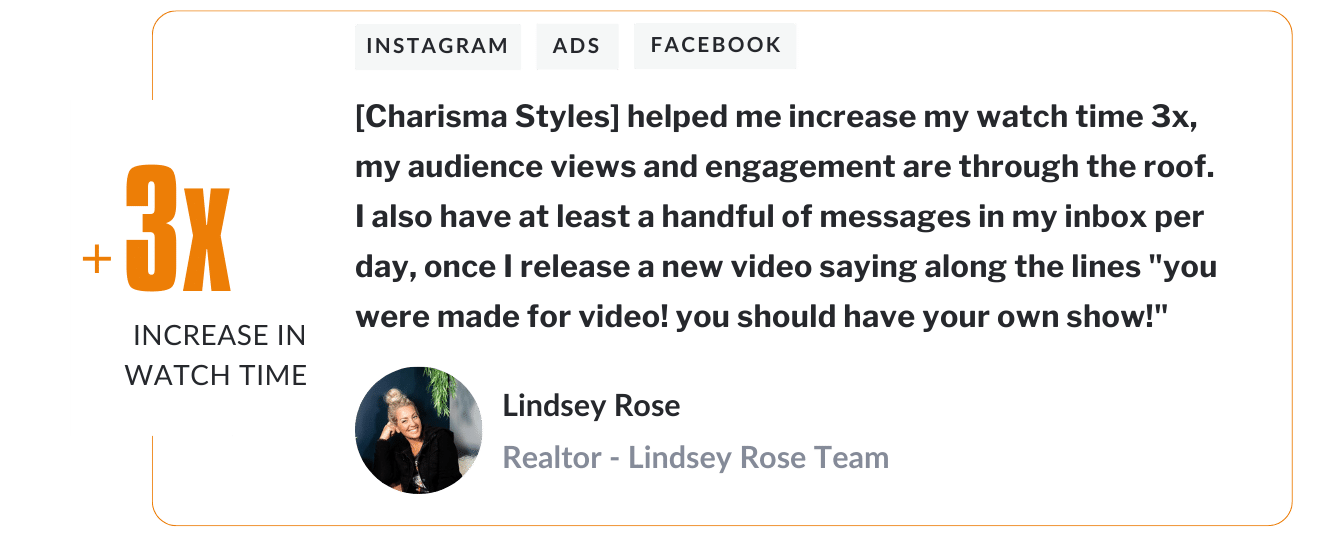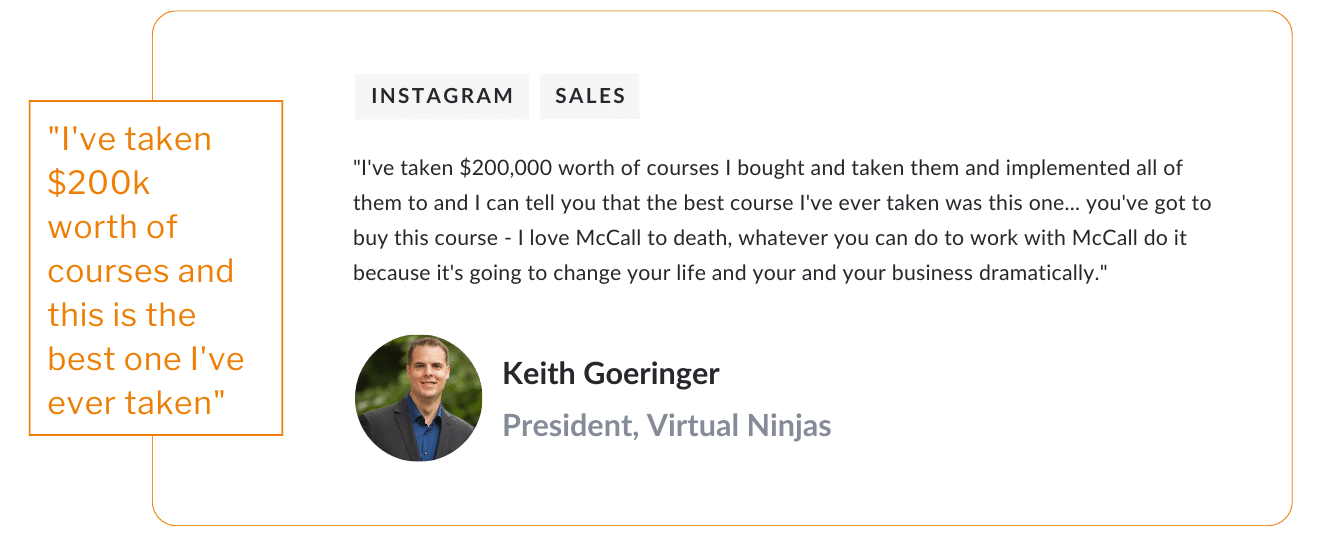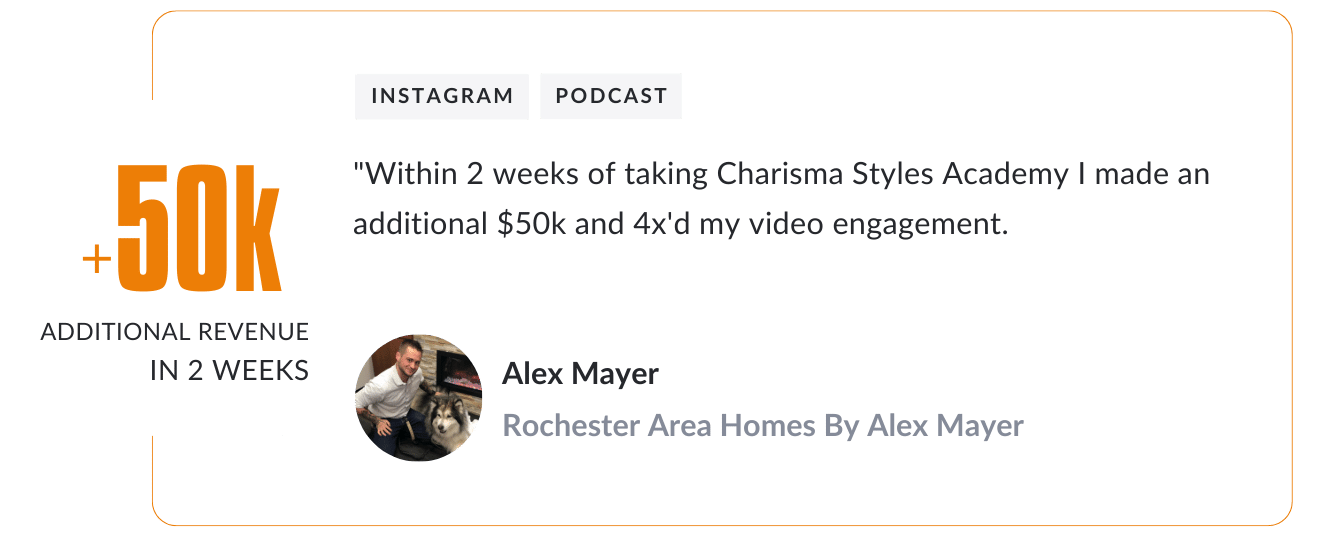 PRETTY AWESOME, RIGHT?
And McCall Jones is going to be our fearless host and guide during the retreat. But a few of you might have been invited here by a friend, so you might be asking:
WHO IS MCCALL?
McCall Jones is the creator of
Charisma Hacking
.
She has coached
thousands of entrepreneurs
on how to increase their
persuasiveness
and
likability
on camera.
She started developing 'on-camera tactics' for herself as a child star after performing with people like
Donny Osmond
,
Zac Efron
, and Grammy-winning
Michael Bolton
.
In February 2020, McCall attended a conference to support her sister who was a keynote speaker. Sitting in the audience, McCall made a new friend with an amazing entrepreneur... who was
struggling on video
.
Her new friend asked if McCall knew how to make her better on camera for her Facebook ads. After their coaching session, the ads
improved by 12x
. At that moment,
Charisma Hacking was born
.
Since that moment, thousands of entrepreneurs have sought out McCall to help them be their most
authentic
, charismatic selves on
social media
, in
webinars
, and in
keynote speeches
!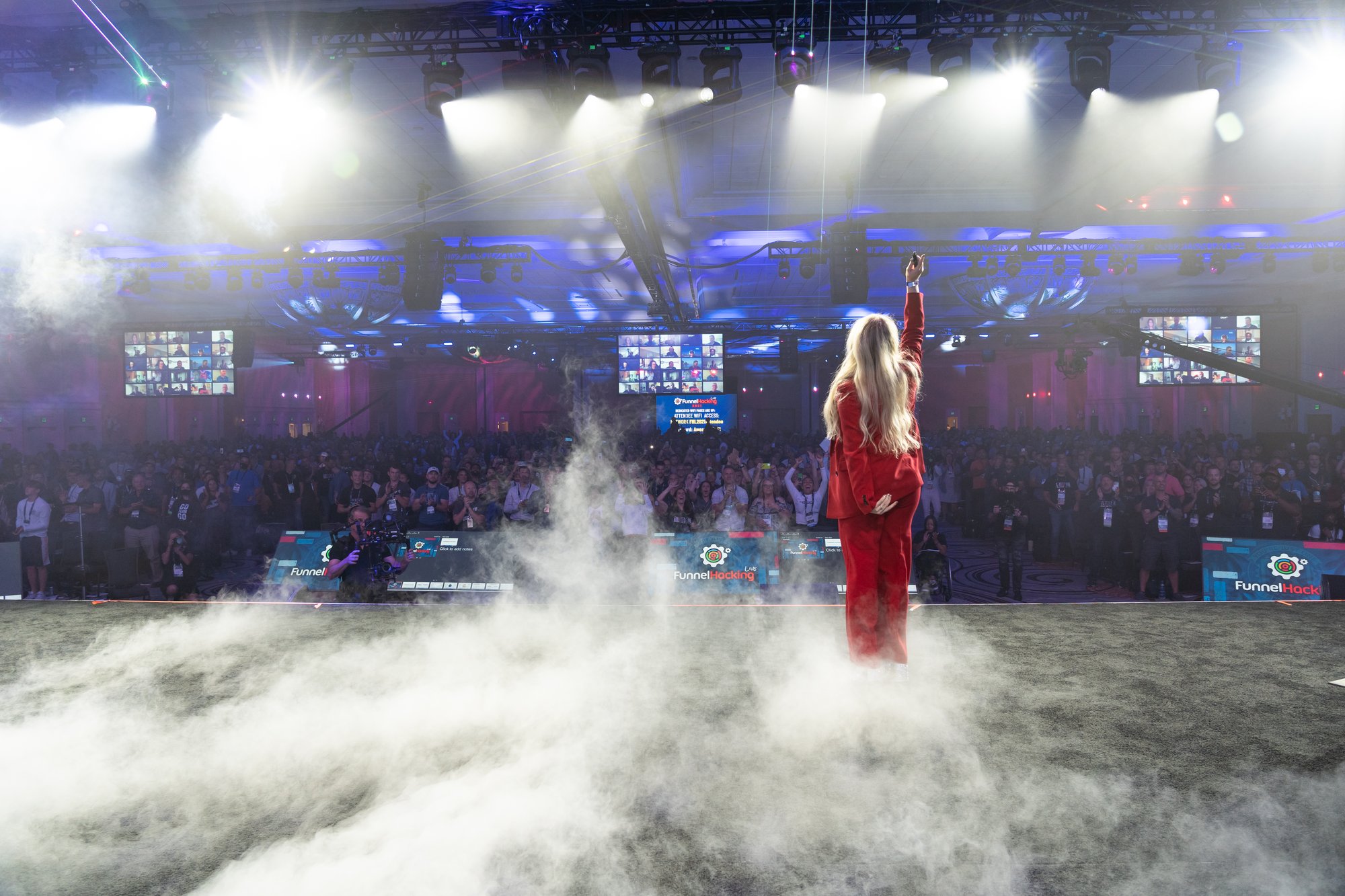 ...but, it's probably better to let her clients tell you about her: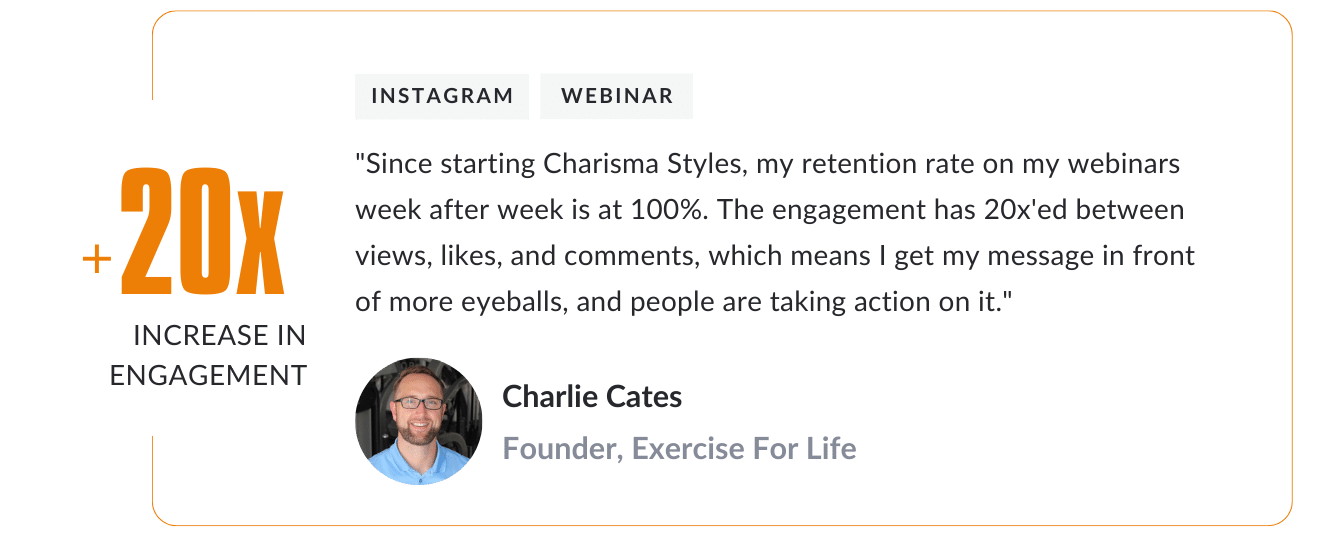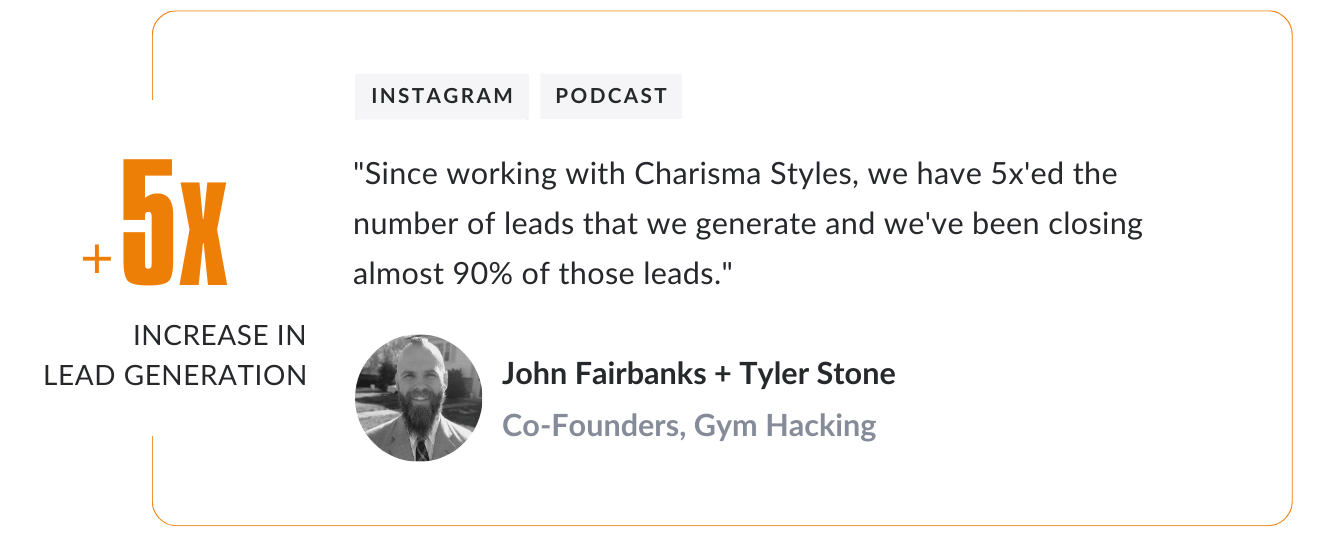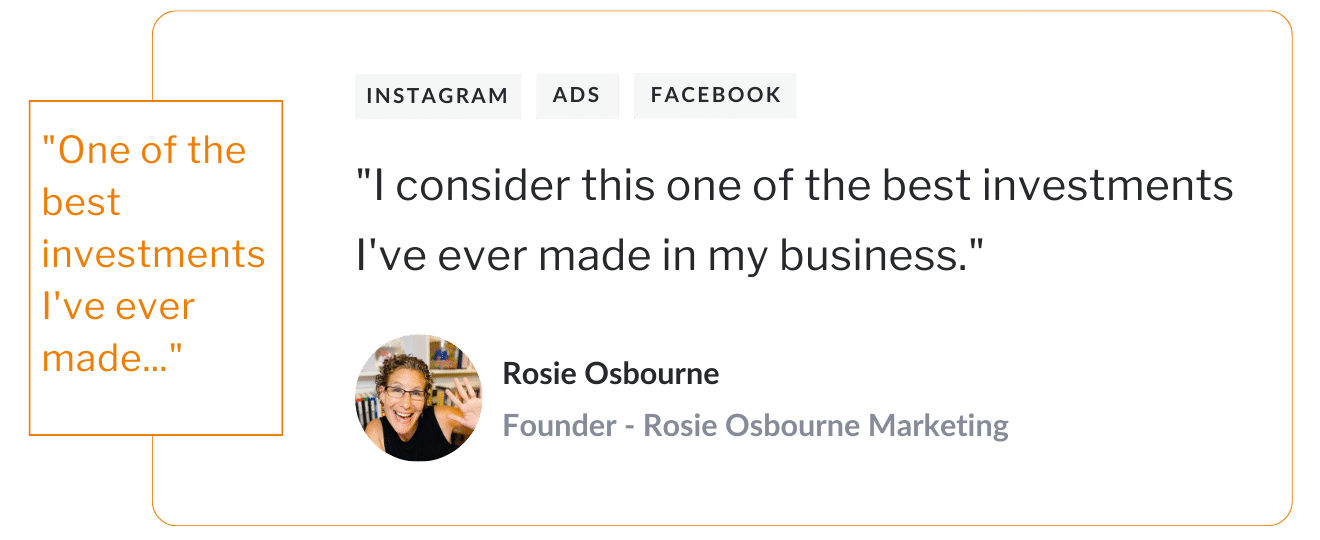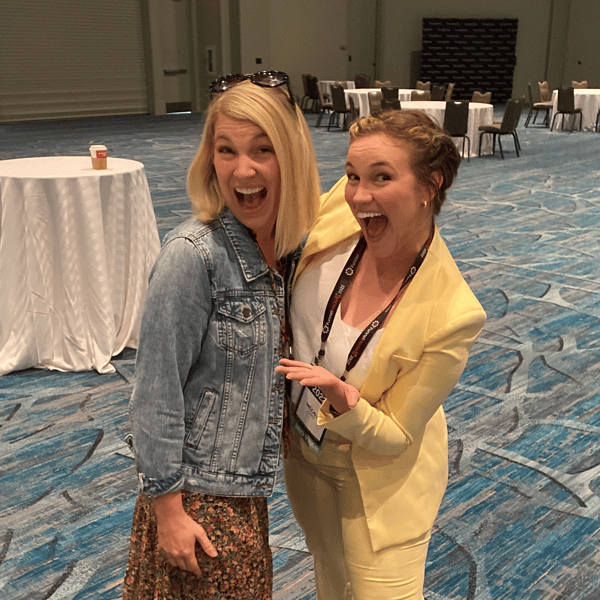 "It was some of the

most valuable hours

I've ever had with a mentor ever.
And

I have spent almost $200,000 on coaching

since starting my business.
if you are looking into joining the revolution, if we can call it that, or

working with McCall, it's a no-brainer.

"
- Lauren Golden, CEO of The Free Mama, 2-Comma-Club Winner
My Friend!!!
Personal message from McCall here. That was a whole lot of information. Can we just talk for a minute?
I must explain why I'm doing this online retreat:
When I imagine the
second best party
in the world (not the first best party, because that party would include facemasks, sequins, and pajamas)... it includes these things:
People who want to take over the world
💬 Deep conversations about what we're going through.
🙌 True support of each others' dreams.
🧘 and major SELF-CARE.
Business is freaking hard. It's SO MUCH HARDER when you are (1) not yourself and (2) by yourself.
And listen, I've seen your content. You are in the arena, doing the work, and trying to make magic happen. You should be extremely proud of yourself.
But.
You are WAY cooler than you are showing up online. And as your bestie, it's my responsibility to give you the tools that can help you!
This is what I'm the best in the world at.
Let me help you, the REAL you, take over the world.
You deserve to be you.
You deserve to get out of your head.
You deserve to have an actually authentic personal brand that is as cool and charismatic as you are.
STOP HIDING. AND LET'S FREAKING DO THIS.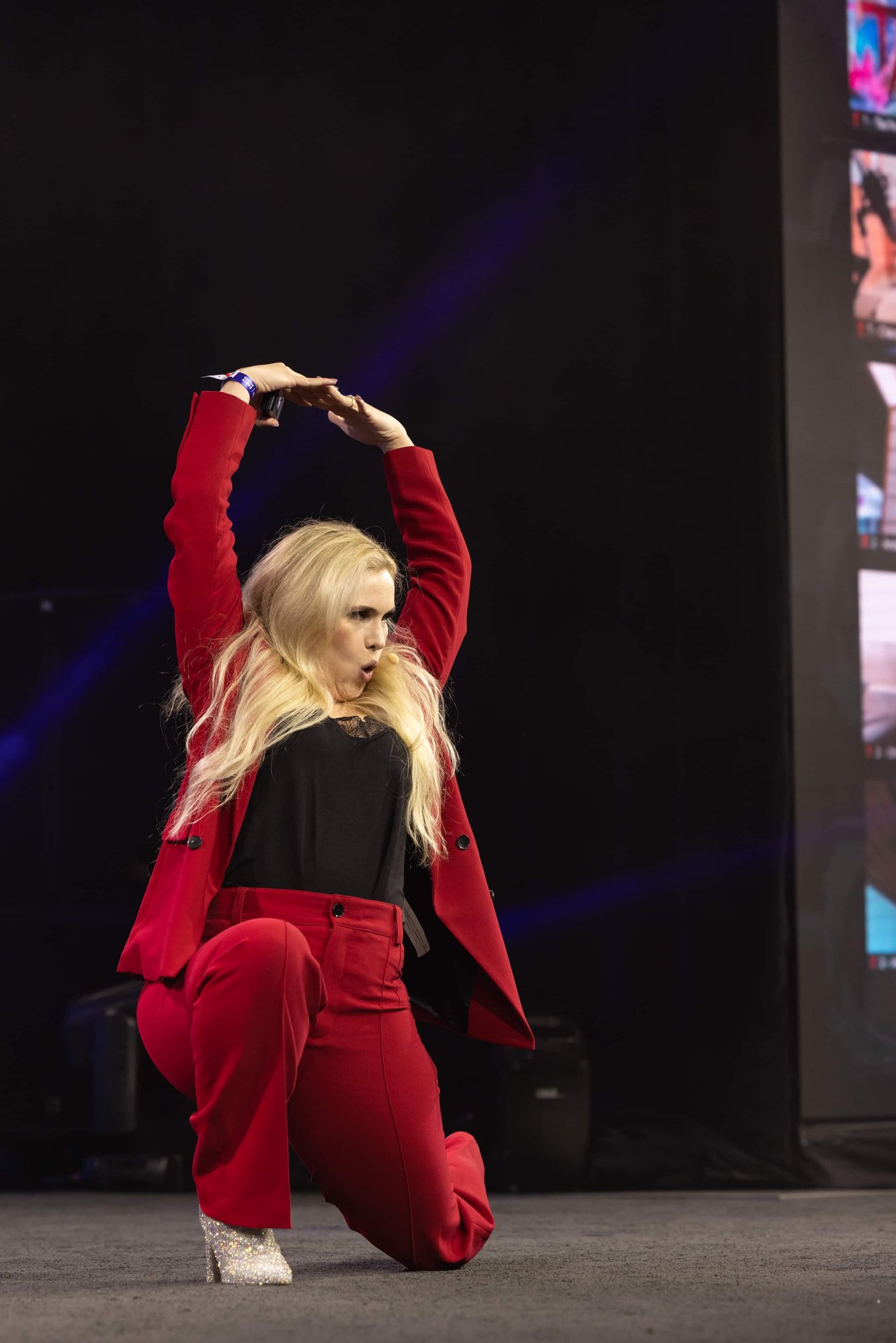 "If I can't make it live, will there be a recording of the retreat?"
Yes, after being live-streamed, we will immediately upload a recording of the retreat will be posted in your private dashboard and you will have the ability to rewatch it for one week (replays come down the Sunday night after the retreat ends at 11:59).
"How much

time

is this going to take?"
The Authentic Personal Brand Makeover Retreat has five virtual sessions, Monday through Friday. Each is 60 minutes long.
Why this length? Four reasons:
1. 60 minutes a day for 5 days is a big enough sacrifice that it reminds you that this, and you, are a priority.
2. 60 minutes a day for 5 days is a small enough sacrifice that you can fit it in with your existing responsibilities... especially when you have the recordings available to watch later if you can't reschedule something.
3. 60 minutes a day for 5 days is long enough to cover everything, and not a second longer.
4. Finally, 60 minutes a day for 5 days scares away the curious, and attracts the ambitious.
"How much help am I going to get? What if I get stuck?"
We don't want you to get stuck either! We carefully track every attendees progress so we can swoop in to help you make sure you're successful!
But most importantly, the Authentic Personal Brand Makeover Retreat is designed specifically so you DON'T get stuck. Each step builds towards the next - the path to follow is clear and simple.
"I haven't started my business yet, but I'm going to start soon, and this sounds really awesome… can I join anyway?"
YES! We have had brand new entrepreneurs AND entrepreneurs who have made millions come through the retreat! Sign up!
"This is a LOT of stuff: What does it all

cost

? Will I be able to afford this?"
Short answer: It's free.
Long answer: We are trading short-term benefits to build long-term trust.
While we built out the retreat, we had plans to charge $697 per ticket... but now we've decided to make it free so anyone can access it, and when people love it they'll want to work with us in the future.
Transparency note on the
limited number of seats
,
limited chances to join
, and the
$0 price
:
LIMITED SEATS
: Our event platform has a limit on how many people can attend our live virtual retreat at a time.
If we get close to that number, we'll shut down sign-ups to invite-only
and close down this page.
Don't get mad if you don't sign up, and then you come back to this page and it's locked
, that's just the way the cookie crumbles.
LIMITED CHANCES TO JOIN
: This event takes a lot of effort to put on (this is definitely not a "set it and forget it" event for us, as you'll see). It takes a lot of prior investment, preparation, money, and time to do it right.
Our goal has been to host it every two weeks. In reality, we're doing one every two months (we're working on it!)
Don't get mad if you don't sign up, and then we don't have another event for you to attend for a while, that's just the way the cookie crumbles.
LIMITED PRICE DISCOUNT
: We've considered two completely different approaches to the price of this event.
Approach #1. From the Hormozis. We love their book and their content. And they said, "Give away the secrets". So we're going to go all in on that.
Approach #2 is someone else we love but won't name... and they think we're insane for doing this for free and told us to charge for it and limit it to high-ticket clients.
Here's the point - we're allowed to change our mind from Approach 1 to Approach 2 in the future. In other words...
Don't get mad if you don't sign up, and then you come back and we're charging for it again. That's just the way (say it with me now!) the cookie crumbles.
It's up to you now.
You're one step away from re-launching the real you.
Betting on yourself is a bold choice. It is also stressful, exciting, overwhelming, and empowering.
And it isn't for everyone.
If the choice to make yourself visible is too much for you...
...that's genuinely okay.
But if not - if you know deep in your heart that you have to let the REAL you be seen so you can make a REAL difference in the world - then you have to ask yourself:
If not now, then when?
We hope you choose now. And if the time IS now, then we promise we won't let you down.
The decision is up to you

↓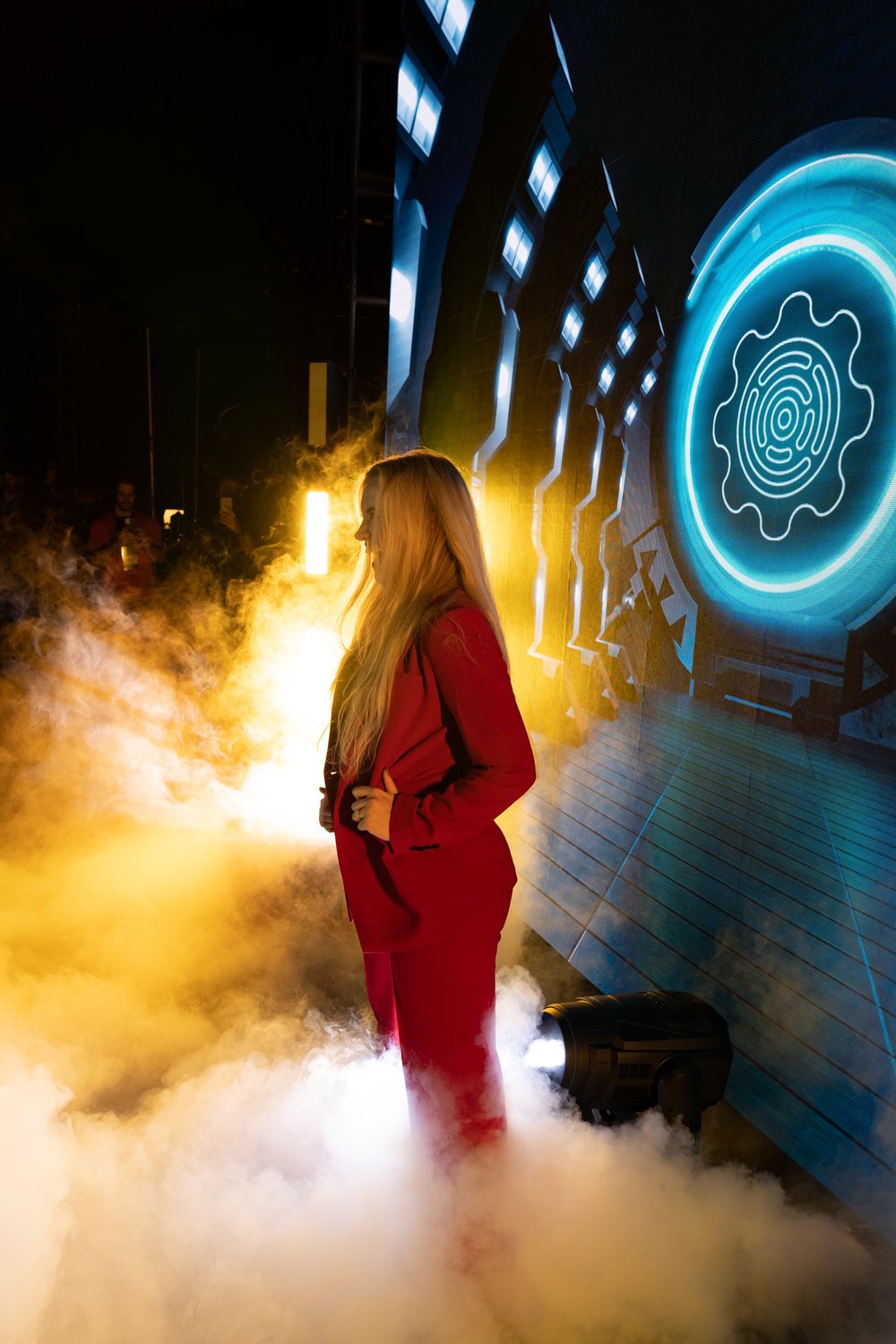 Still not sure?
Chat with us and ask your questions!
Just click the chat icon in the bottom right corner of this webpage.
This page and website are not associated with or endorsed by Facebook, Instagram, TikTok, or any other social media network.
The results and testimonials on this page are not guarantees that you will get the exact same results, which makes sense, right?
Results depend on how well we apply what we learn, what our business models are, how hard we work, and the types of products we sell - for example, someone with a team of 20 that sells 12 different products will have different results than someone who is just starting and doesn't have a product to sell. In fact, NO ONE can guarantee results, unless they have control of all of those other factors. That's why we have our two other guarantees, so you can be confident that this is one of the best investments in yourself that you'll ever make.